Wooo-hoo! Case Lot Sales (a.k.a. Sidewalk Sales) are about to start (if they haven't already – check here for your location) at the Commissary!!  And, as always, using coupons can pose lots of confusion, as the process is completely different from using coupons like normal inside the store.  So, I dug up some info on how to use coupons for case lot sales!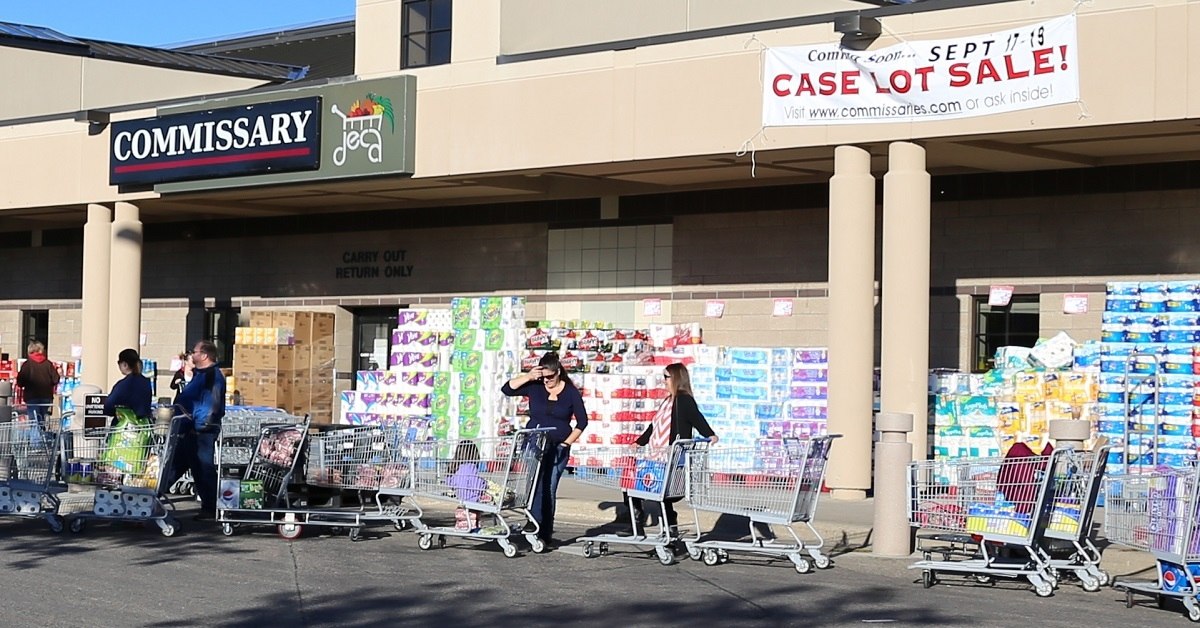 How to Use Coupons for Case Lot Sales at the Commissary
From DeCA:
Using coupons for individual items:
The redemption verbiage on every coupon must be individually evaluated; however, in general, if a coupon states: "one coupon per purchase," you can buy multiple items and present a coupon for each one.
The only place that there are currently any purchase restrictions are in OCONUS (outside the U.S.) locations where ration cards are required. One thing to remember, though, is that our commissaries do not have the authority to impose purchase restrictions – only combatant commanders in OCONUS locations and the Secretary of Military Departments in CONUS can do that.
Using coupons for items sold by the case or club pack:
Generally, it is one coupon per item in the case. However, if the store has been given coupons by the vendor for the item, the coupons may be "linked" to the item in the register and automatically applied when the case is purchased. If the vendor provided sufficient coupons for one coupon per item in the case, then additional cents off coupons cannot be accepted. There could also be instances where the vendor provided a smaller number of coupons that were less than one coupon for each item in the case. In that instance, additional coupons could be accepted; but the total of "linked" coupons plus customer-provided coupons can not exceed the number of items in the case. For example, the case has 12 items, but the vendor only provided six coupons that are "linked" at the register. In this instance, the customer could use 6 of their own coupons.
Also, some items offered at case lot sales may appear to be a case, but are what we call a "Club Pack." These are a type of special buy and sold as a unit of one – even though the package may contain multiple items. An example would be a club pack of BBQ sauce with 4 bottles in it. We receive it as a unit of one and sell it as a unit of one; therefore, only one coupon can be applied to the this particular Club Pack.
As always, we strongly recommend that you contact your store director to discuss this, so there is no confusion when you get to the checkout.