SIP. SCAN. SUPPORT.
How great would it be if all it took was drinking a delicious can of Coca-Cola to help support U.S. service members by donating to a great organization such as the USO?!
The great news is, you can! Head to your nearest Dollar General and pick up the limited edition USO and Coca-Cola cans to Sip. Scan. Support!
Dollar General and Coca-Cola have partnered together to create this amazing opportunity Sip & Support to help support the USO, which helps U.S. military members and their families all over the world. It's so simple to participate!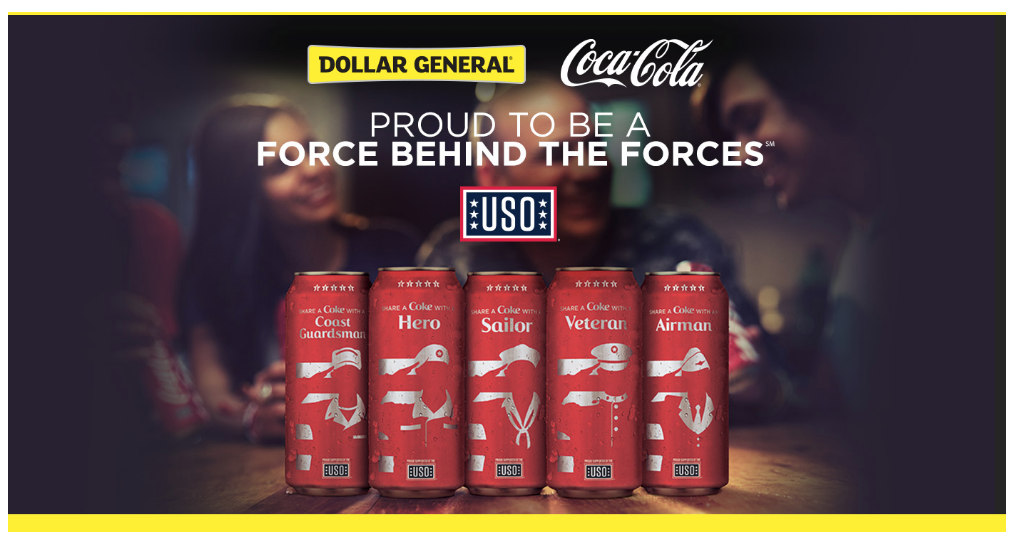 Head to your local

Dollar General (find a store here)

Find the

USO/Coca-Cola

display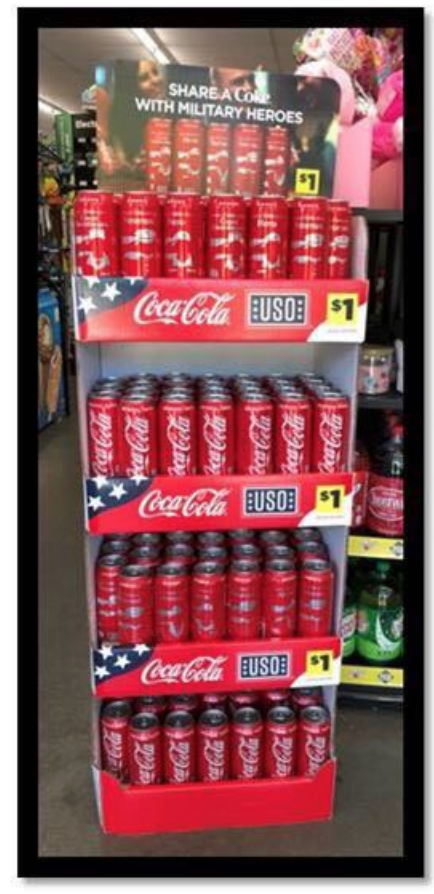 Pick up some limited Edition

USO/Coca-Cola

cans

Take a sip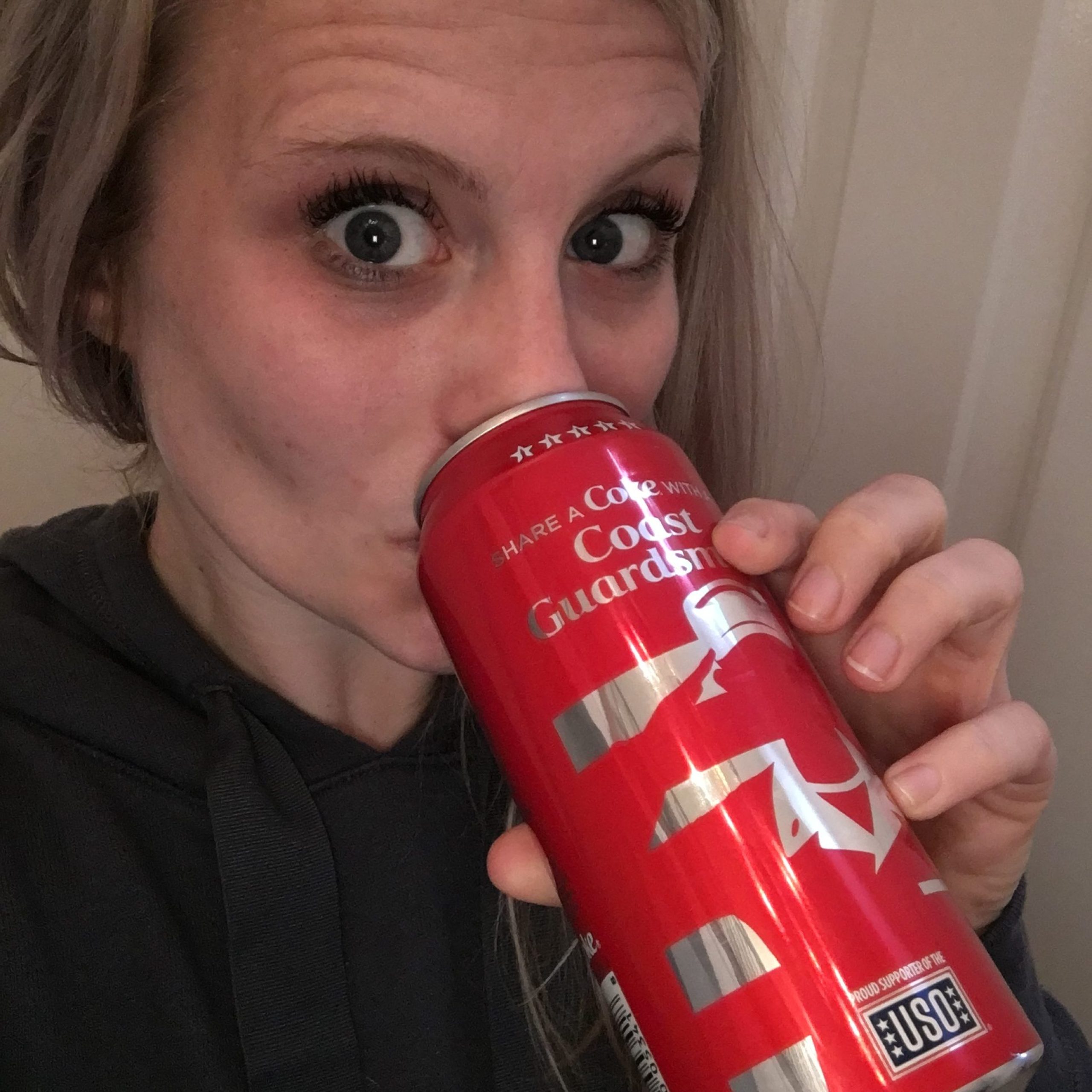 5. Find the Sip & Scan icon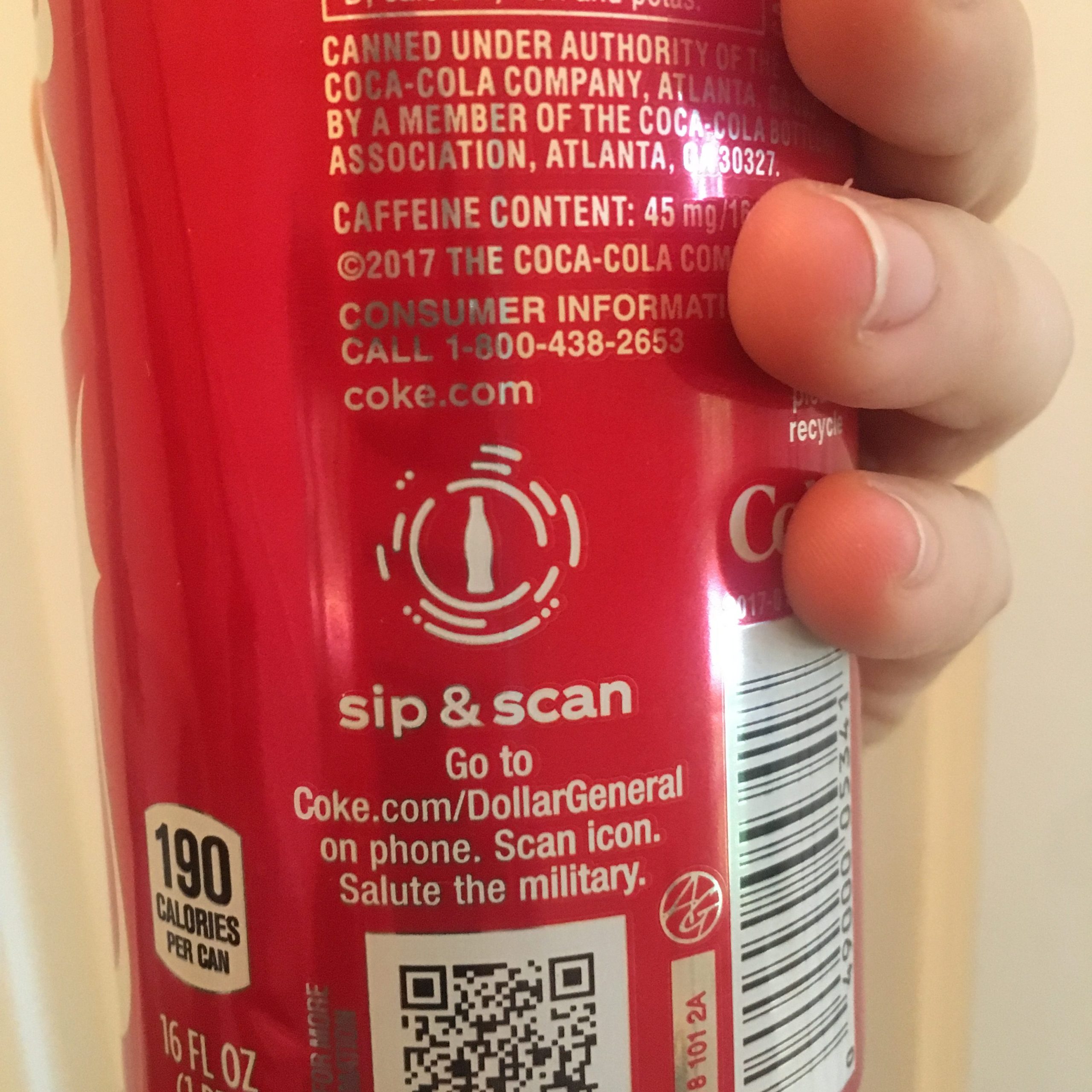 Go to

www.coke.com/dollargeneral

which will guide you on how to scan

Take another sip

Scan the Icon

Hip Hip Hooray! You did your part in helping U.S. Military and their families!

Finish your delicious

Coca-Cola

and tell all your friends and family about this wonderful opportunity!
How simple was that?? You will also have the opportunity to share a Coca-Cola or a special message of thanks to service members through social media, too….seriously, how cool is that? Be sure to share with all your friends and family on social media with #CokeDGSupportMilitary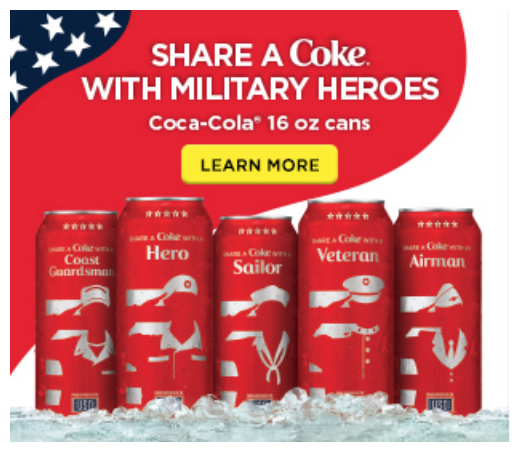 To make this amazing offer even better, you can print a coupon and SAVE! Click Here to "clip" your coupon on your mobile device or print it and redeem at your local Dollar General store!
So, head to your local Dollar General to pick up all 5 of the limited edition Patriotic Coca-Cola cans today before they are ALL GONE!