If you are a military spouse, one thing is for sure. You will likely be leaving your current job and will be on the hunt for a new position in your new community. Personally, I've done this many times, and let's be honest, it can be hard. It can also be bitter-tasting to leave an established job and basically start at stage 1 all over again.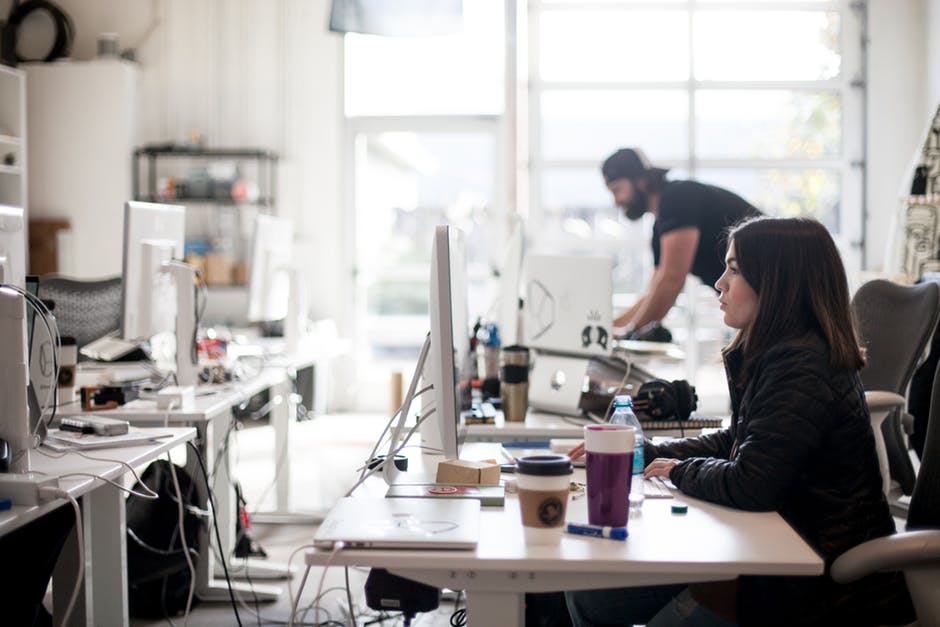 There is a bit of an urban legend, so to speak. about employers in regards to military spouses. You may or may not have had this experience. But the overall thought is employers do not want to hire military spouses because they don't want to train someone who could be leaving at any time, or that they want long term employees and feel military spouses cannot be those individuals. I personally have experienced this bias. I have had many jobs that I was overqualified and had years of experience in that I was turned down for the position. I was directly asked how long I would be at my current base, and the answer clearly didn't help me acquire the position. I also did get hired by another company who told me that my experience and skills were the reason they "took a chance on me," because typically they wouldn't hire a military spouse. So, whether you have had similar experiences or not we can all agree this is something that has crossed our minds when looking for employment.
Military Spouse Employment Resources: Resume Writing and Job Searching
How do we assure employment while being an ever-moving military spouse? Can we ensure anything completely, no, but can we do things to assist in our employment, yes! I think the first and most important way to job search is to create an excellent resume. Your resume is basically a short story of your life up until that point. It shows your experiences, education, and activities. It also shows employers your diversity, can you do many different positions, and do you have the specific skills needed for the position. Along with a well written resume, a cover letter is necessary. If you want to tell an employer you are very interested in the position, a cover letter is a definite way to show them this.
There are many different websites that can assist you with writing your resume. There are also many conflicting opinions on how to write a resume. When I was in college I was told that a resume should be no more than one page. I never went along with that idea because how can a person who has many jobs and experiences sum up their story in one page? You just can't do it. So, don't be afraid to write a long resume. For example, my resume is over 4 pages long. Though that seems long it encompasses all the necessary information for a resume. Cover letters on the other hand, should be short and sweet. Direct and to the point, specifically detailing your interest in the position.
Not all of us have been to college and had classes on writing resumes. Some of us have been to college and still didn't have a class on writing resumes. Either way, the thought of a resume can be intimidating. Below are many different websites that can assist you in writing your resume, some even can write it for you. There are also many templates for cover letters, which I will also list links to below. Some may not know but for government jobs, you can put down spouse preferences, which can help for an opportunity for employment. The resources listed below are all great options for helping you find a job or career.
Aside from the links, the best way to get connected with potential employers is through networking. Go to job fairs, if you have a specific career field, reach out to those in your local community. Taking resumes in person to companies you would like to work with is a great option well. I have had great success with just walking into an employer's office, telling them who I am, having small conversation and leaving my resume. More times than not, I have gotten job offers that day or a few days after. I know this option is often intimidating, but sometimes going outside of your comfort zone is exactly what you need to do. As a previous human resource manager, showing the employer you are serious about the position is very important. Arriving in person, with a professional resume, always goes well with employers. When it comes time to set up interviews, the individuals who both showed interest in professionalism are often called first.
I know job searching can be hard and I truly hope these resources can assist you in both creating a resume and cover letter and assisting you in finding employment. I love to share ideas with you all and would love to hear of any information about employment that may not have been included in the resources provided. As military spouses, we often rely on each other for support, lets support each other in employment as well.
One of our favorite resources for resume building and connecting is this site: 10 Best Resume Builders Available at Your Fingertips – but be sure to check out these other resources, too:
Resume Assistance and Writing Resources
Cover Letter Writing Resources
https://www.purdueglobal.edu/blog/careers/how-to-write-good-cover-letter/
Employment Resources for Military Spouses