I LOVE yogurt, both as a healthy snack and a treat, so I was so excited to try these two new yogurts!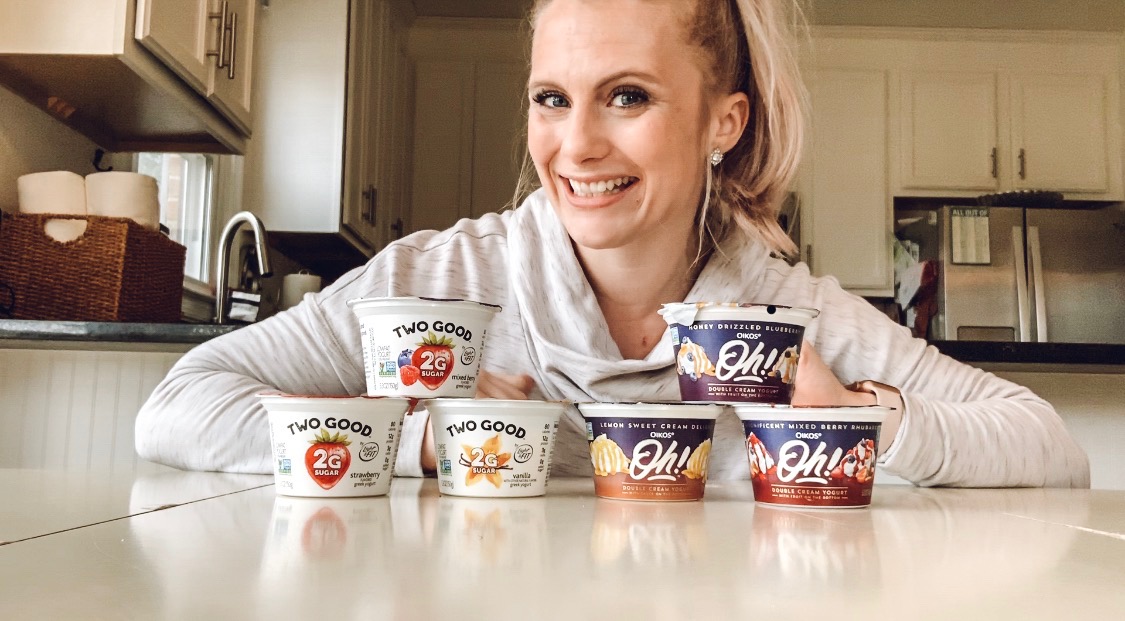 My one complaint about some yogurts when trying to eat healthy  is all the sugar! So, I cannot tell you how excited I was when I heard about "TWO GOOD" by Light & Fit, I honestly thought "this is too good to be true…" Oh, how wrong I was!
TWO GOOD has that delicious creamy Greek yogurt consistency and flavor that only has 2 grams of sugar! Yes, you read that right 2 grams! Not only that, but it also packs 12 grams of protein and is only 80 calories!
The reason for it being so low in sugar is the straining technique used which breaks down the sugars  that are naturally found in milk, making it only 2 grams!
TWO GOOD comes in four different flavors: Strawberry, Vanilla, Peach and Mixed Berry.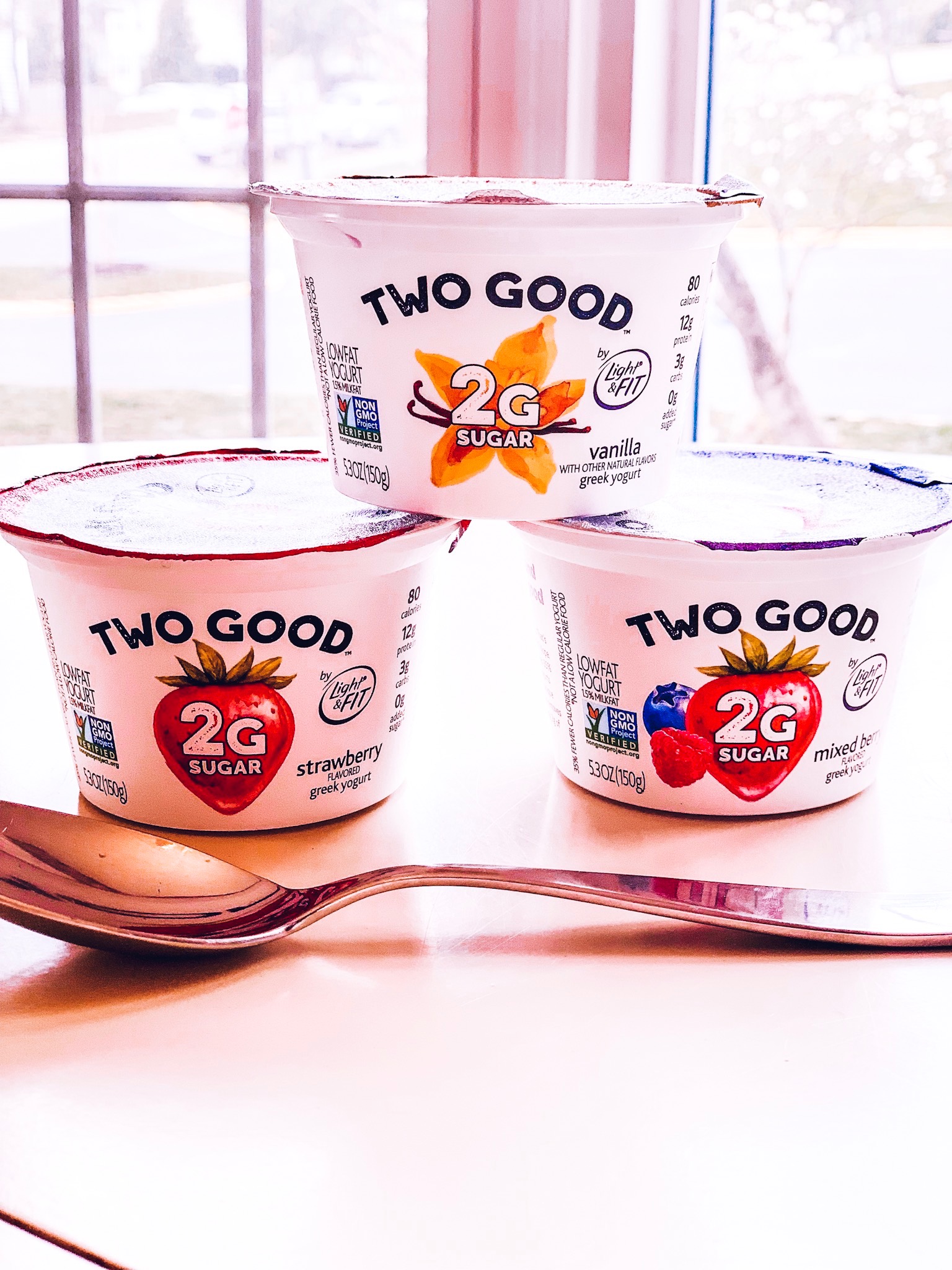 Now when I am feeling a bit more indulgent, my go-to will be Oikos Oh!
And OH, MY GOODNESS, it is heavenly!
Oikos Oh!  is an unbelievable double cream yogurt infused with Dulce de leche flavor. It is also made with artisanal flavor combinations such as: Salt Dusted Caramel Crème, Honey Drizzled Blueberry, Magnificent Mixed Berry Rhubarb and Lemon Sweet Cream Delight.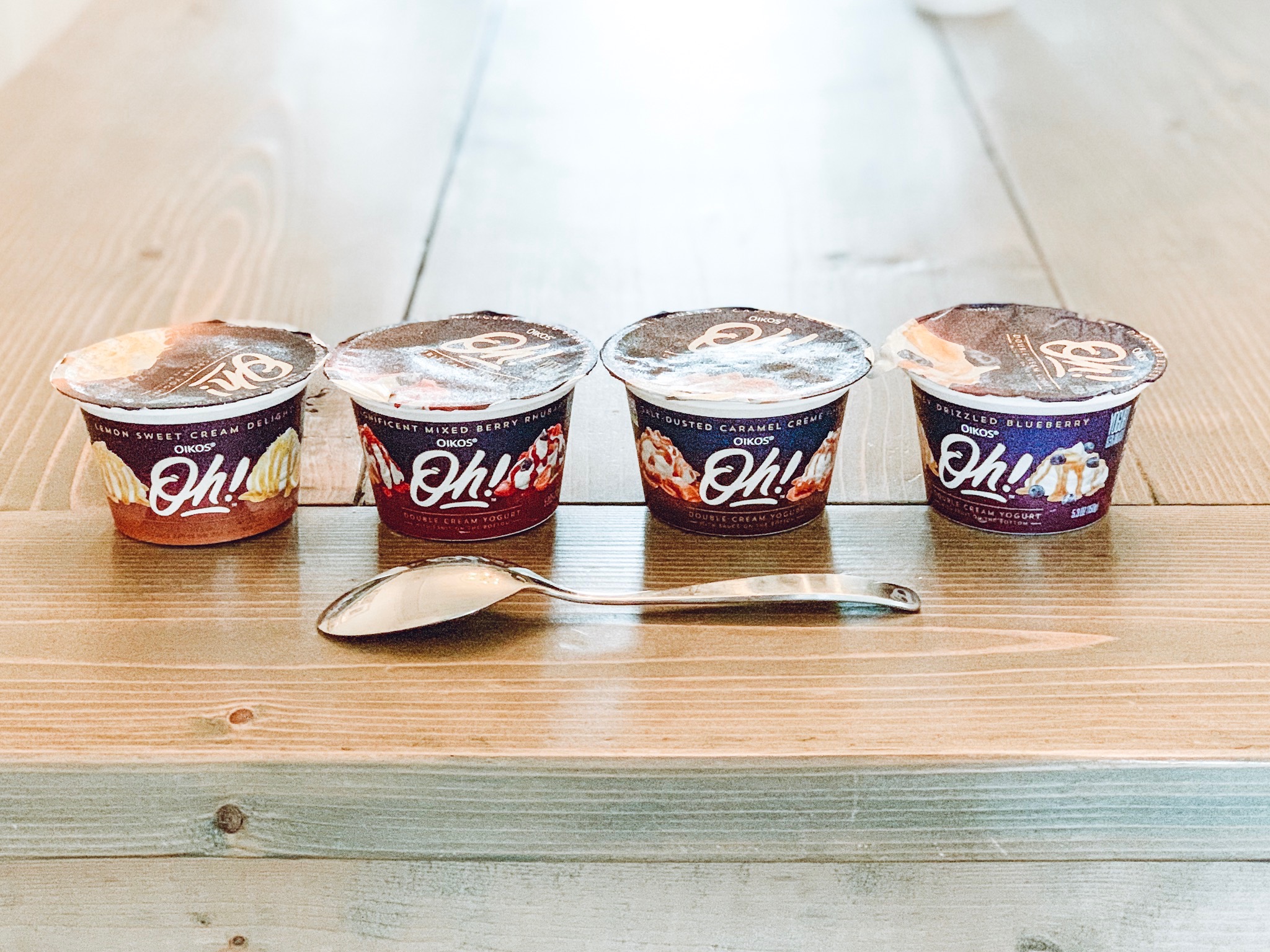 These are definitely delicious yogurts you are going to want to stock up the next time you are at the Commissary – trust me they are that good 😉