Get Your Limited Edition Coca-Cola® Cans at Dollar General PLUS Giveaway!
Here's to you, our brave American service members and military spouses!  Have you been to your local Dollar General lately?  Well, you will want to head to your nearest participating location asap to check out these Limited Edition Military Thank You Cans from Coca-Cola & the USO and stock up!
This is the third year for this amazing collaboration and it is all to celebrate you being a part of the military family, no matter which role you play! Plus, you can even enter for a chance to win special Challenge Coin + Coca-Cola Limited Edition Can below …. keep reading ….
At just $1 per can, you can snag one (or all!) now!  Look for the special displays in your local Dollar General thru Labor Day, or while supplies last.  Maybe you will be one of the lucky ones to get a special Thank You Coin, given out randomly, at stores near military bases.
So, what are you waiting for?  Head to your local Dollar General to snag these Limited Edition Military Thank You Cans today!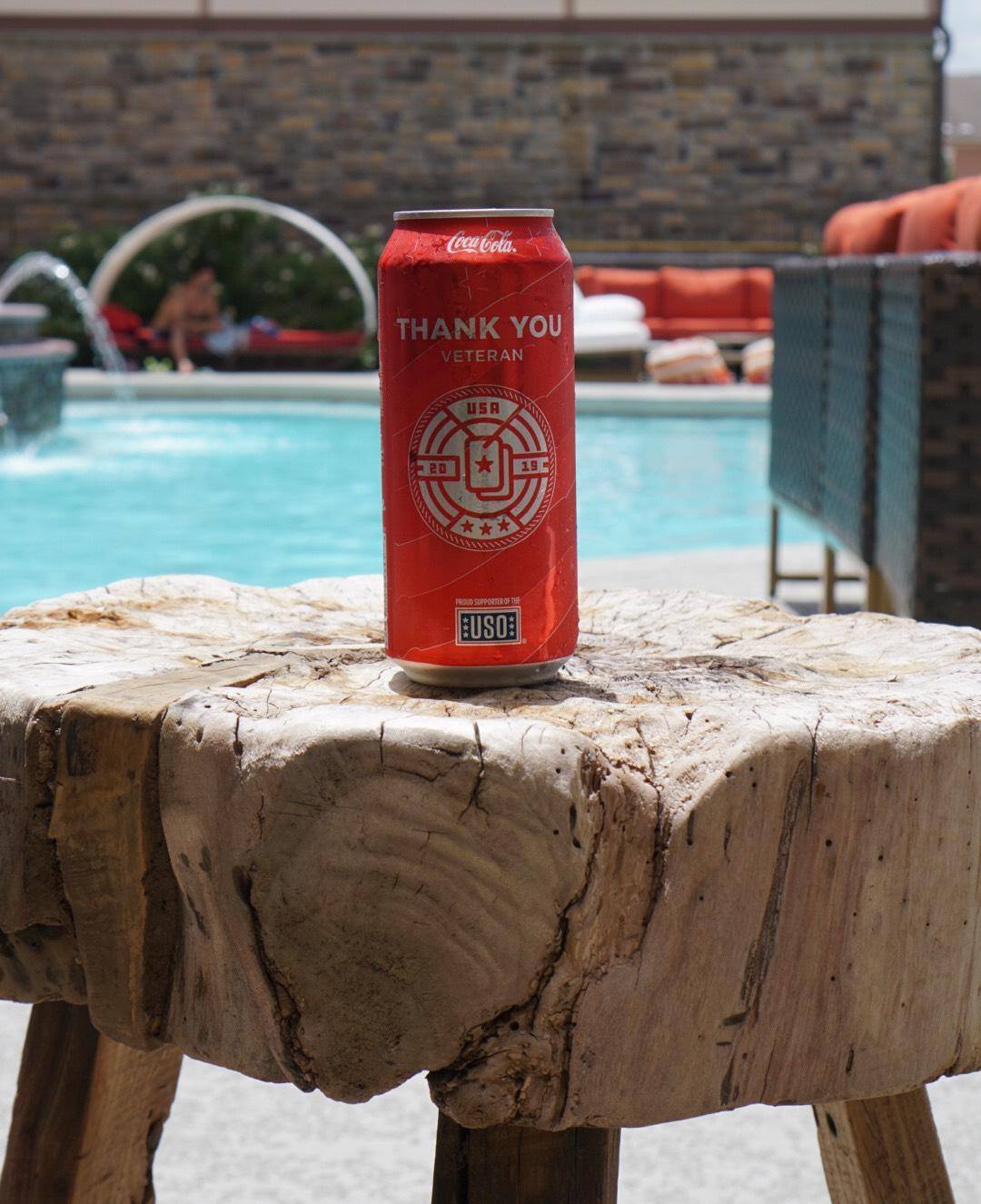 photo credit: Dollar General
And, after you pick up your cans at Dollar General, you can come back and send a THANK YOU to service members here: www.DollarGeneral.com/SendThanks
Giveaway Time!
Enter for a chance to win a special Challenge Coin and limited edition Coca-Cola "Thank You" can!
There will be ten (10) winners!
Giveaway ends at 11:59pm EST on 8/15/19. Winners will be notified via email.