School is back in session and you know what that means… birthday parties! Lots and lots of them ( insert eye roll).
I swear most of our weekends are already booked up and I cannot keep up! In order to cut stress and cost I came up with this easy no nonsense birthday gift hack!
I bought gift cards in bulk and found a sale on small little activity toys( I found a great sale on Lego bracelets, but any gender neutral activity will work) and I stocked up!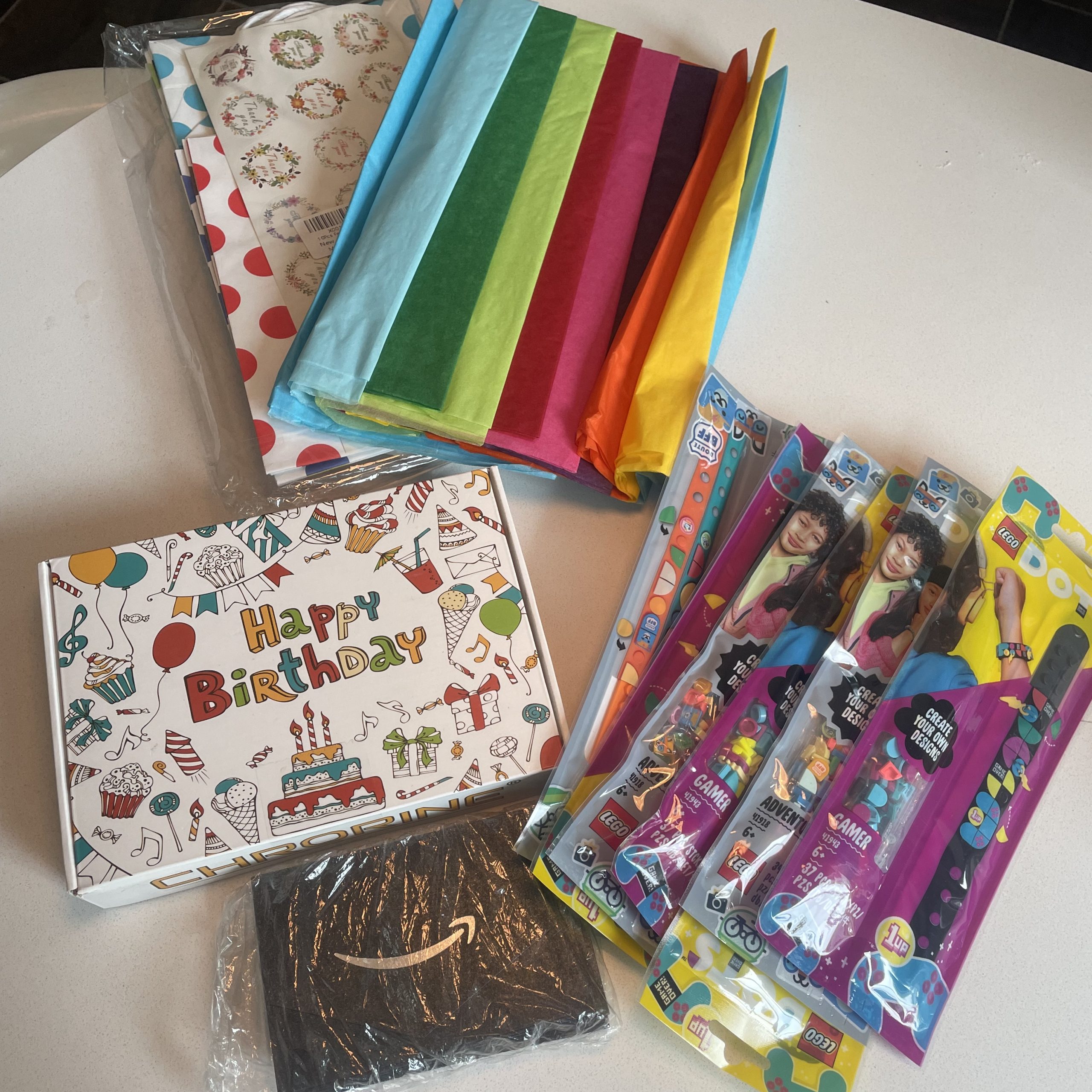 I also bought bulk gift bags, tissue paper and birthday cards. That way I am not running around the day of trying to find gift wrap, scissors and the darn tape…its always the tape! I put them all in one bin, that way when we have an upcoming party we can grab whatever we need in the bin and Go! And DONE! And in buying in bulk I saved $$$!
What gift hacks do you implement when it comes to school parties? We would love to hear!
Happy Birthday Party Season!!!!!