I'm a lover of all things FOOD, especially GOOD FOOD! That's why I figured that Easter's delicious cuisine should have its very own post! I guarantee you are bound to find one delicious recipe you will want to try, some are even tried and true recipes I make yearly for Easter! I even included some Paleo, gluten and dairy free options to boot!
~~~~~
Rise and Shine its Easter Time!
Start Easter morning off right with some delicious baked breakfast goodies that are sure to please even the Easter Bunny himself!
Lemon Pull Apart Coffee Cake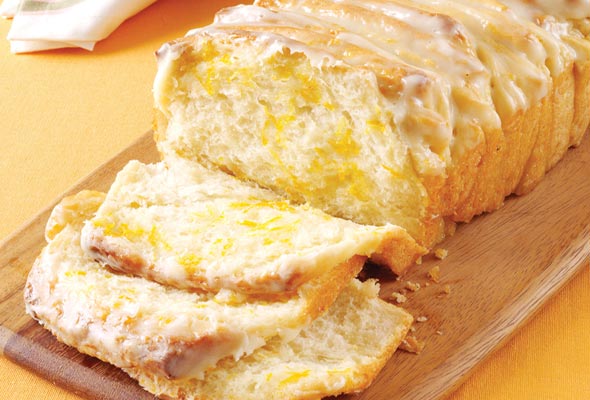 THIS my friends, has become somewhat of an Easter tradition in our house…it is DELICIOUS! I'm not going to lie its a bit tedious but so worth it. If you love lemons you must try this recipe…it is perfect for Easter morning!!!
See Recipe here!
Paleo Hot Cross Buns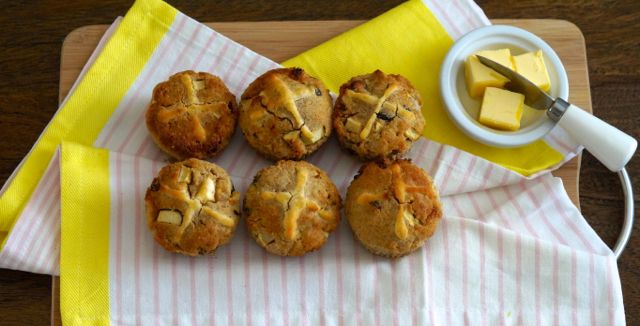 "Hot Cross Buns..Hot Cross Buns" catchy song and rightfully so for these tasty paleo friendly treats.
Cinnamon Rolls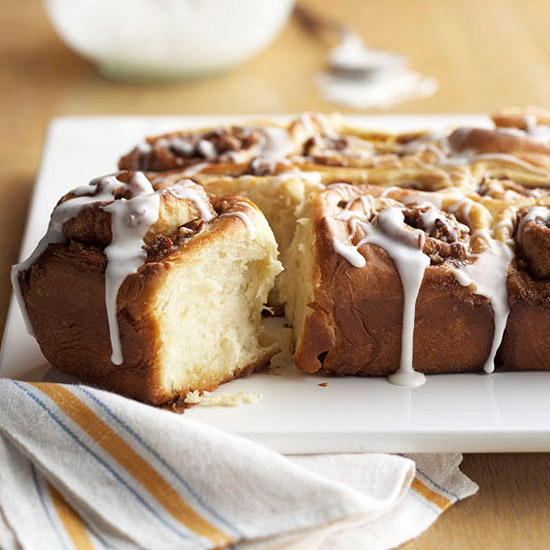 Ahh another tried and true recipe. Even though this is a Christmas morning tradition in our house, it could very well be an Easter one too, because these puppies are AHHHHHHMMAAZING!!!
Paleo Cinnamon Rolls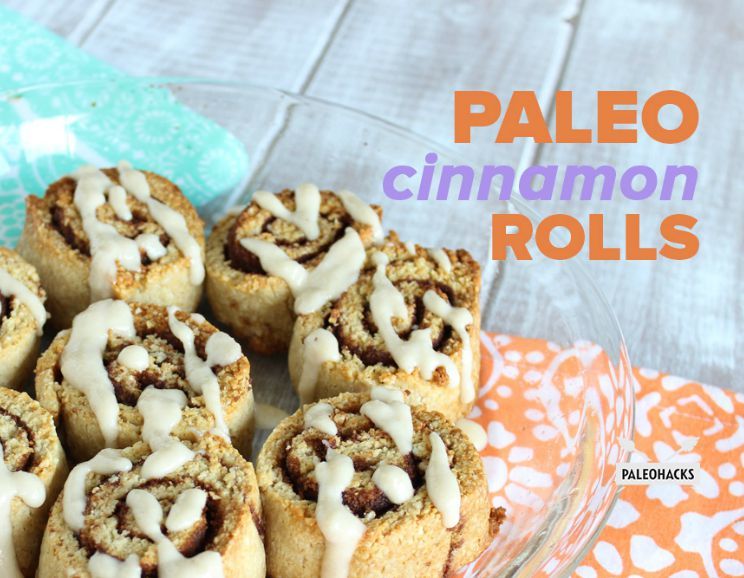 These Paleo, gluten and dairy free versions look so yummy! I realized I have most of the ingredients and I want to try them!!!
~~~~~~
Those Devilish Eggs
Easter wouldn't be complete with some DEVILED EGGS!!!! I love the traditional deviled egg but why not try out some new twists on the old favorite?!?
Guacamole Deviled Eggs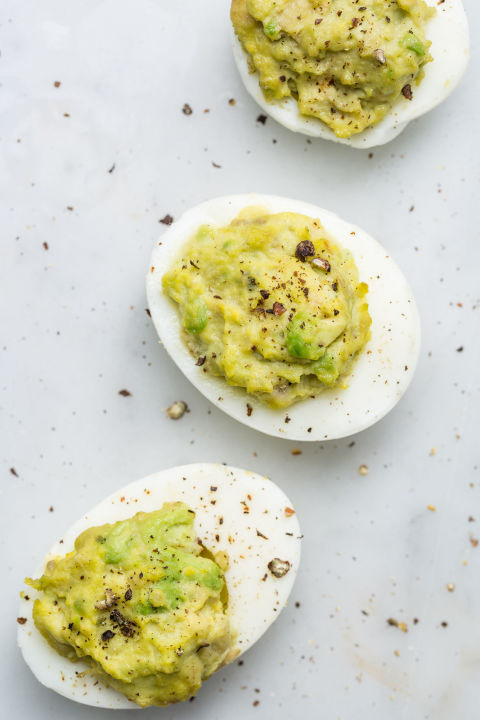 These puppies are soooooo yummy, I have had them before and am ashamed to say I ate almost half that were made!
BLT Deviled Eggs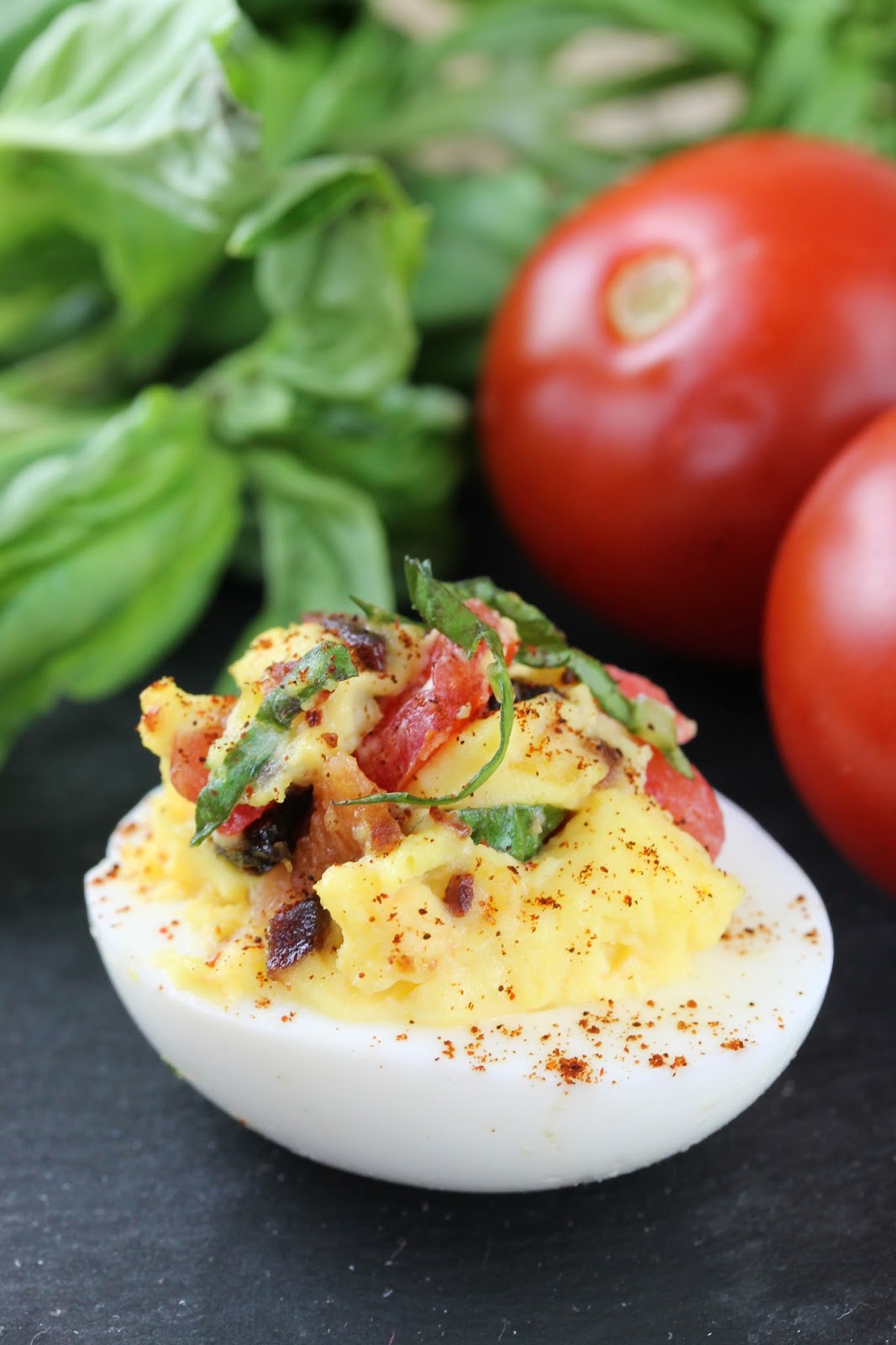 I have not tried these, BUT I LOVE anything that has bacon in it!!!So this will be a must on my Easter menu! These are just two of the many recipes of deviled eggs I found, but Delish has so many more, so check it out!
~~~~
Honey Ham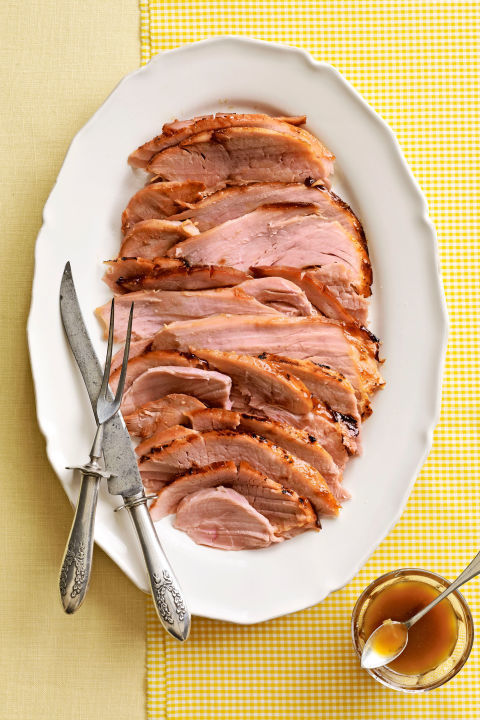 What I love about this specific recipe is it has 5 ingredients, and that's including the ham itself! It is delicious and sure to be a crowd pleaser 🙂
Scalloped potatoes au gratin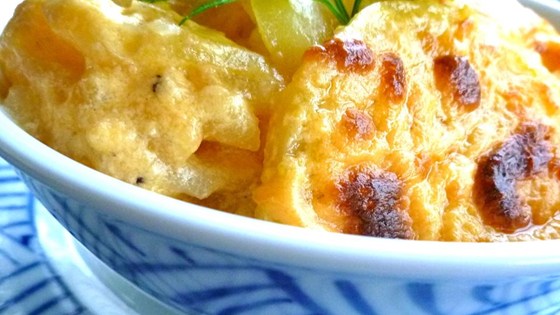 In my family Easter dinner isn't complete without some cheesy scalloped potatoes, Im salivating just thinking about them!
Bacon wrapped Asparagus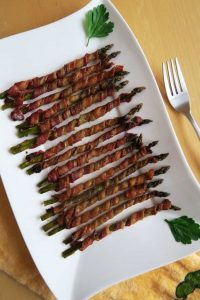 These are soo yummy and paleo friendly! WARNING: Consuming any type of asparagus dish may result in smelly pee later…so plan accordingly 😉
Herb Roasted Tri Colored Carrots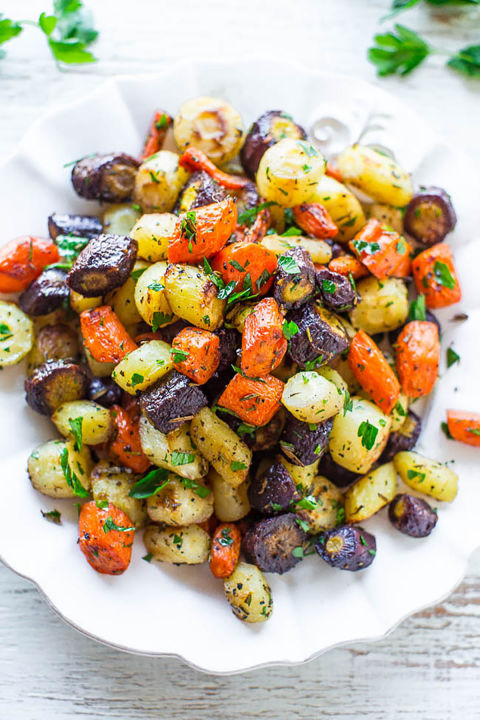 The Easter Bunny would be pleased to know you are serving his favorite treat…CARROTS!! This recipe mixes it up and adds an extra pop of color and flavor.
~~~~~
Dessert
I was browsing some new Easter dessert recipes and Found 60+Easy Easter Desserts it was hard to pick just a few, so I decided to share the two that caught my eye:
No Churn Robbins Egg Ice Cream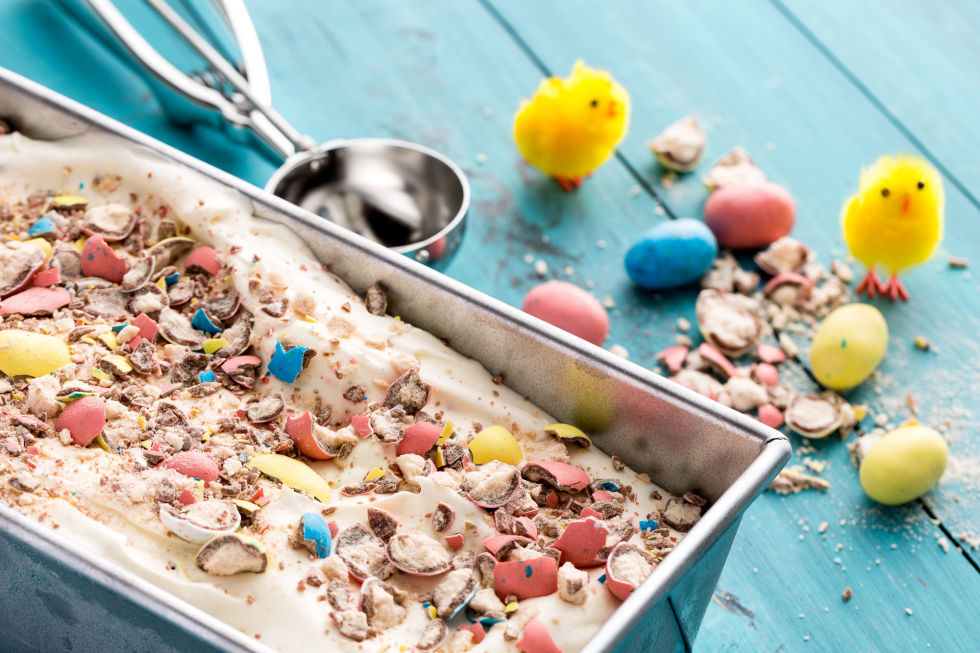 This recipe looks super easy, it has minimal ingredients and not to mention looks delicious!!
Carrot Cake Blondies with Cream Cheese Swirl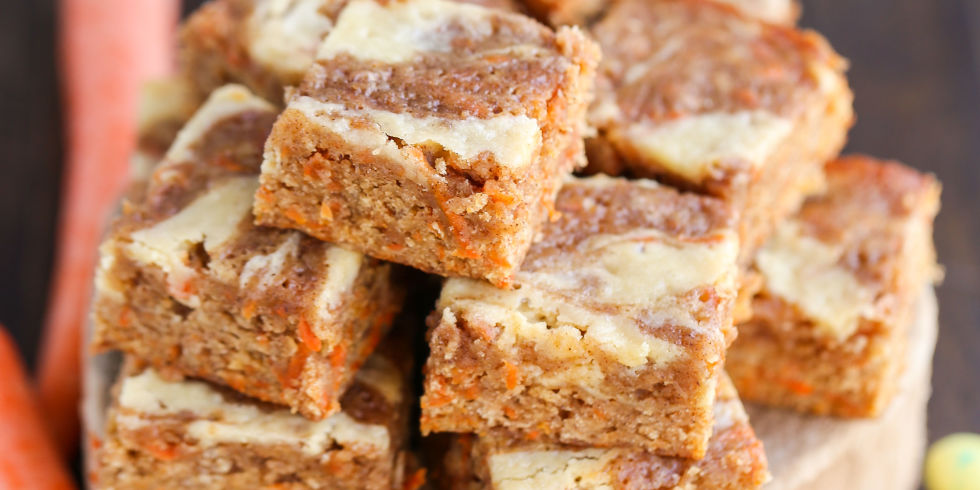 A spin on the traditional carrot cake. Carrot cake + Blondies +cream cheese= HEAVEN!!!
Paleo Carrot Cake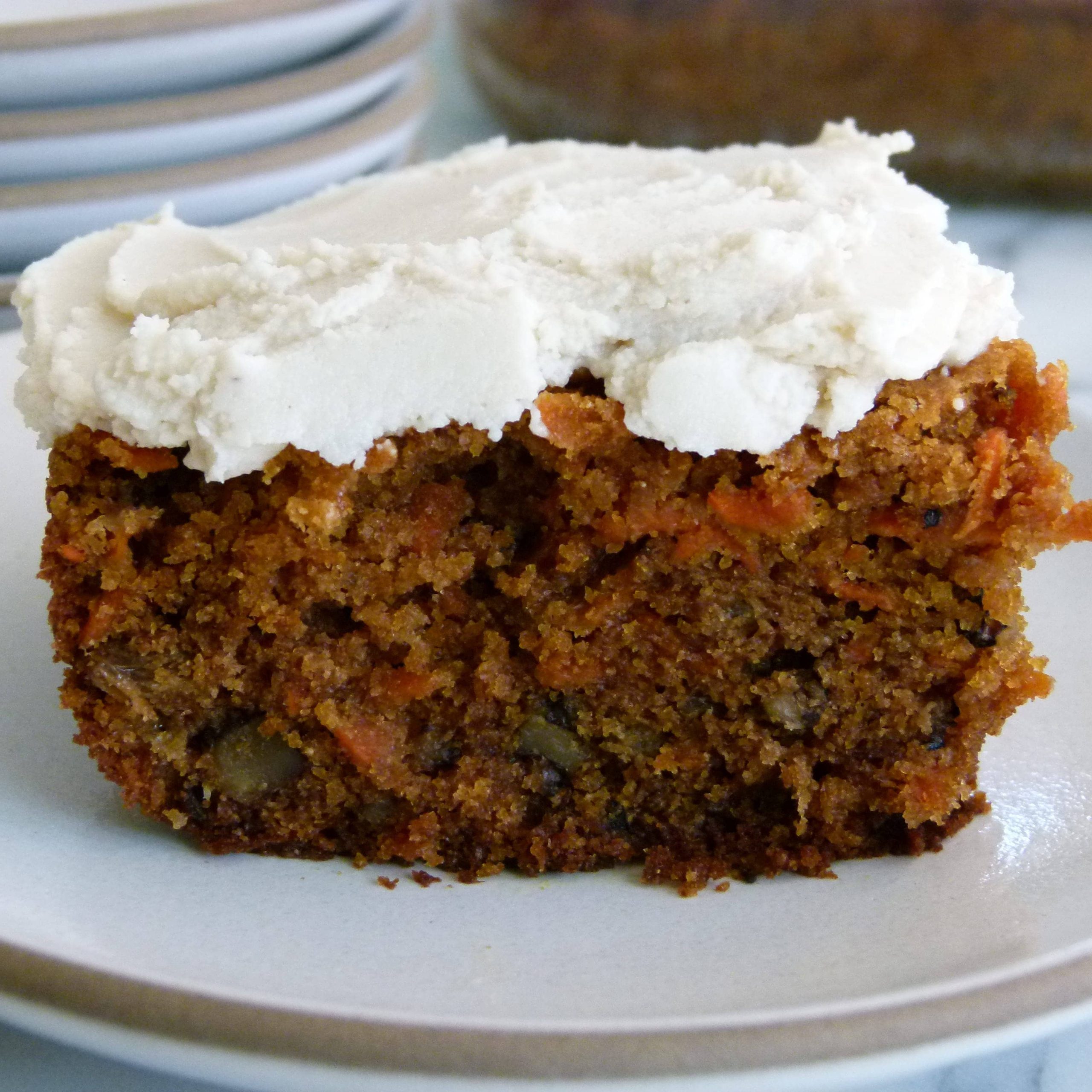 I have actually had this before and you couldn't fool me! It was so yummy, I would recommend trying it too!!!
Paleo Homemade Marshmallow Peeps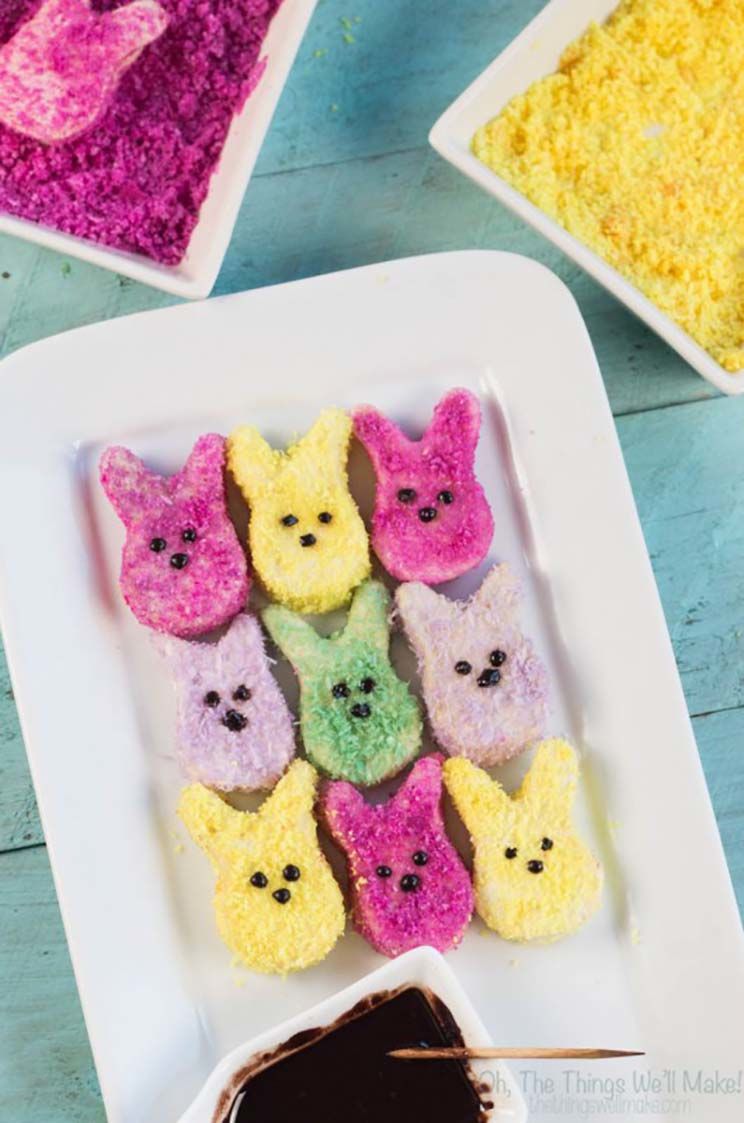 What's Easter without peeps?!? Better yet PALEO HOMEMADE PEEPS!!! They look so cute and so much healthier than the store bought brand. I plan on making these with my girls and will let you know how they turn out 🙂
I hope you have a very "Hoppy" and delicious Easter! What are some of your Easter go to recipes? Would love if you comment and shared them! Until next time 🙂