I don't know about you, but weekday mornings are pretty crazy in my household. The kids don't want to wake up and get ready for school on time, and when they finally do, we have just a few minutes to sit down and eat breakfast, which is a struggle itself, finding something everyone can agree on!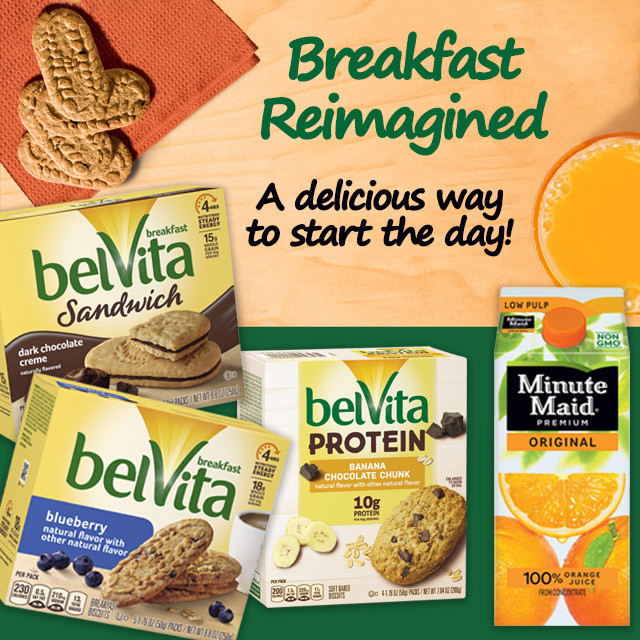 Thankfully, I came across belVita Breakfast Biscuits at the Commissary. They looked so yummy on the package that I knew my kids would approve! The belVita Soft Baked Protein Biscuits are now available in 4-count packages and are packed with 10 grams of protein to give me energy for a good period of time so I can get past the hangry mornings and work calmly until lunch!
They come in several delicious flavors like blueberry, banana, cinnamon brown sugar, and their new one – honey chocolate chip. But it doesn't stop there, belVita Breakfast Biscuits also come in soft baked, sandwich and bites versions.  You can enjoy belVita breakfast biscuits as part of a balanced breakfast with a serving of low fat dairy and fruit. And since they come in a convenient package, they can go anywhere you're going.
Don't forget – you can head over to www.NabiscoMilitary.com to check out all the latest Commissary deals, plus delicious recipes from Nabisco!