WARNING! This Post may cause you to salivate and an extreme desire to bake….
One of my FAVORITE things to do during the holiday season is bake cookies! So I compiled a list of 20 awesome Christmas Cookie recipes that'll be sure to please everyone in the family. I also included 5 cookies that are paleo and grain-free…see I told you there's a recipe for everyone!
1.Russian Tea Cakes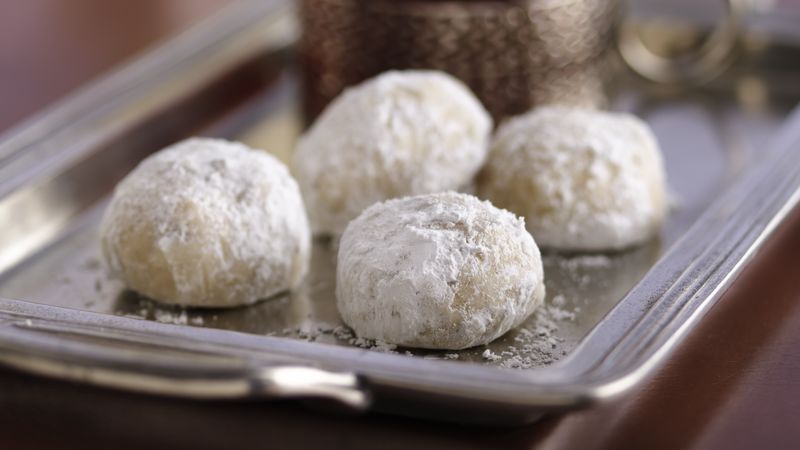 Photo Courtesy Of Betty Crocker
These are one of my favorite and a staple in my cookie baking. Some call them snowballs (perfect name for this time of year) or Mexican Wedding Cakes, but regardless of their name they are the easiest cookies to make and don't require many ingredients to make at all. Plus, they are super tasty 🙂
2. OREO-Peppermint Bark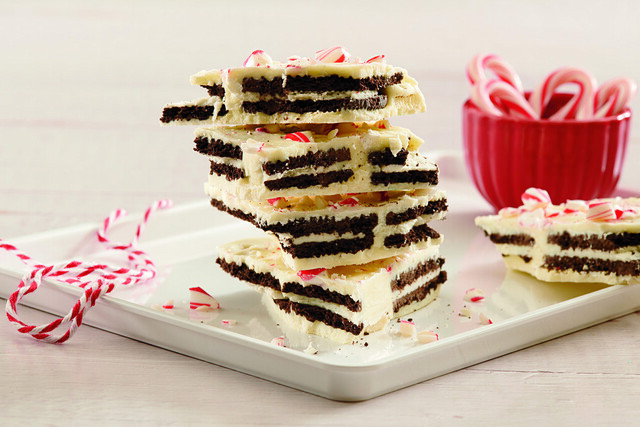 Don't these just look delicious?!? This one I am for sure trying.
I love everything about these and better yet you won't be stuck having to use cookie cutters 🙂
3. Funfetti Shortbread Bites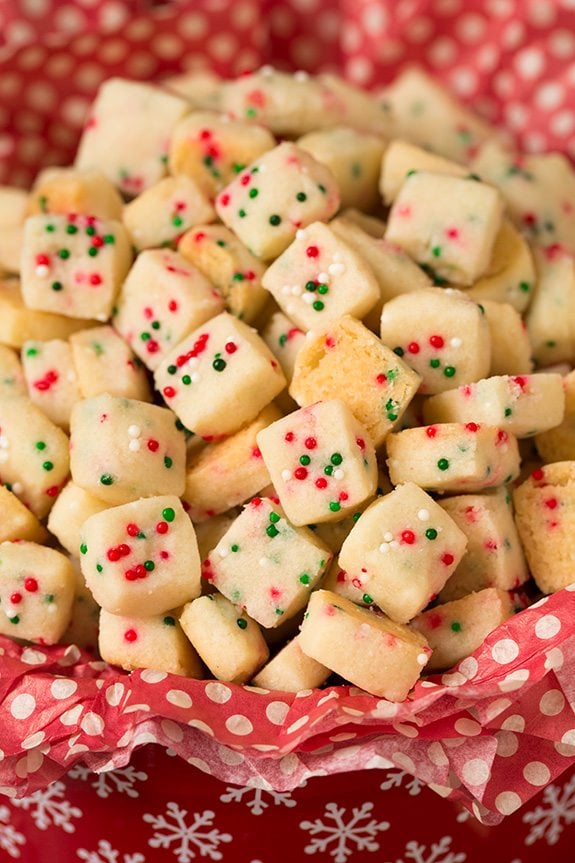 Photo Courtesy of Cooking Classy
Colorful, simple, and cute! You definitely cannot go wrong with shortbread and sprinkles!
4. Fudge Crinkle Cookies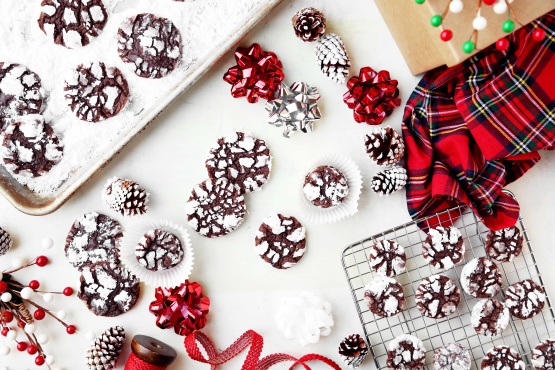 Photo Courtesy Of Food.com
Another staple in the Stewart household around the holidays. Super easy(4 ingredients!) and delicious…these are always the first to disappear!
5. Soft and Chewy Brown Butter GingerSnaps

No holiday would be complete without a ginger cookie, now I'm not one for crunchy cookies, I'm a chewy gal all the way… so these fit the bill!
6. Golden OREO Cookie Balls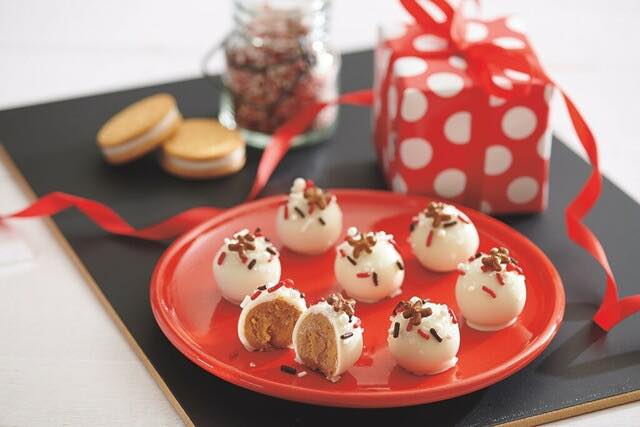 This dessert is perfect for any sweet tooth wanting to get into the holiday spirit!
7. Melted Snowmen Oreo Balls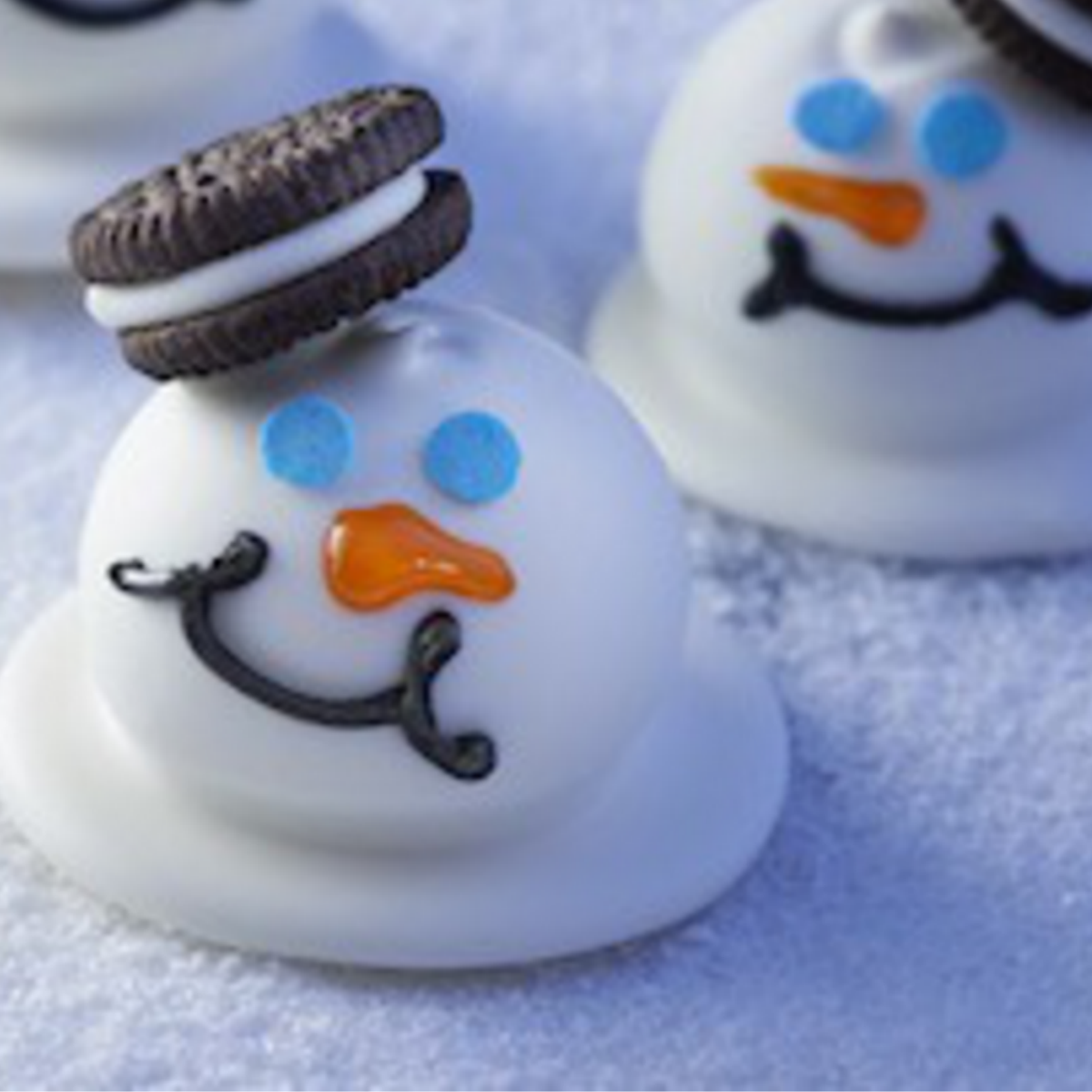 Oreo truffles are great for any occasion, I love to make them because they don't involve baking, are easy to make and don't require a ton of ingredients. Making them into snowmen?!? You now have the perfect Holiday treat, that the kids and adults will love!
8. Razzy Jammy Thumbprints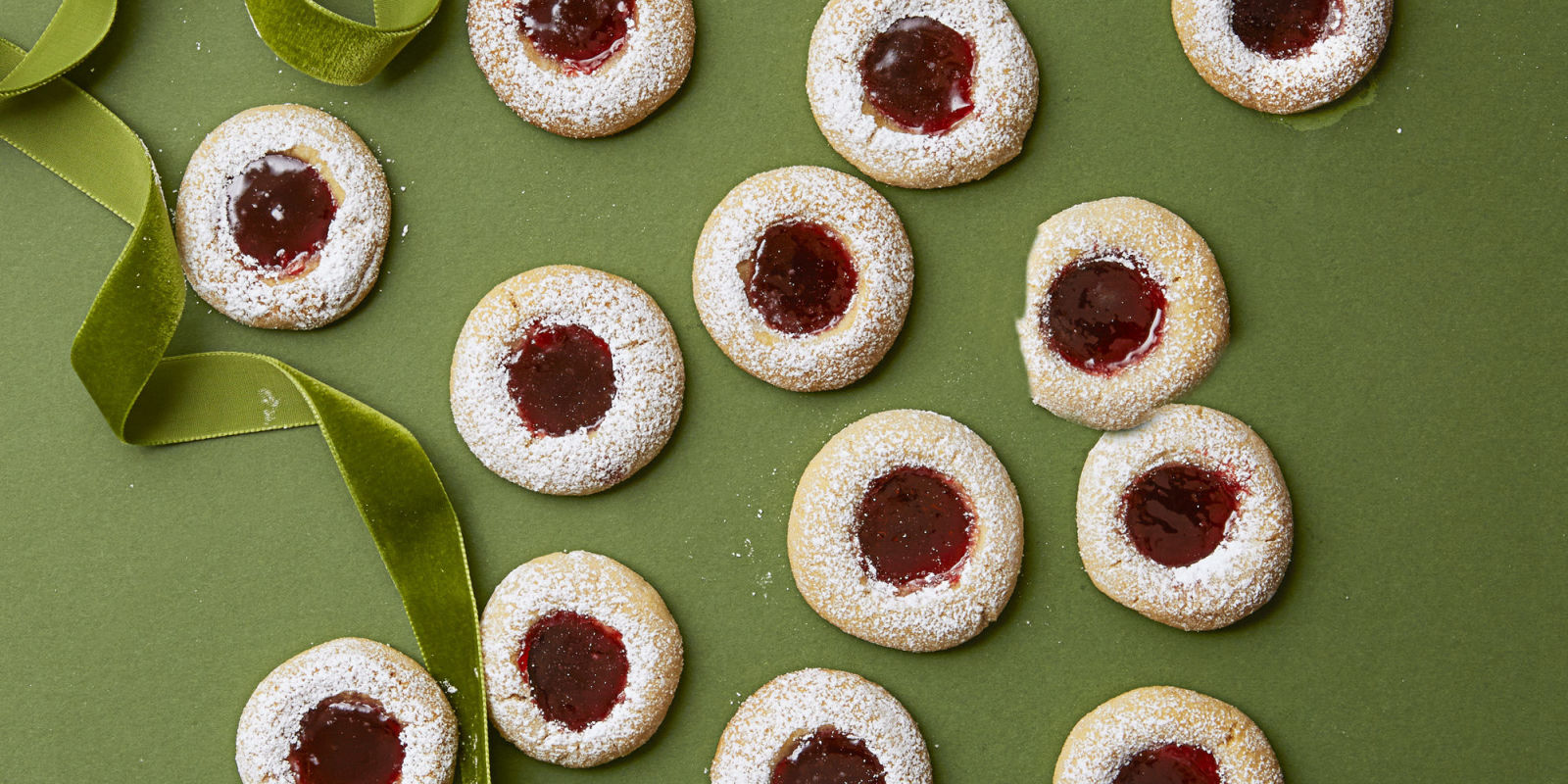 Photo Courtesy of Good Housekeeping
Wanna add some Razzama Tazz to your plethora of cookies?!?! No cookie baking would be complete without some sort of jam thumbprint cookies…these especially look delightful!
9.Eggnog Snickerdoodles
I love traditional snickerdoodles, and I love eggnog(especially when there's rum involved)the two mixed sound like the perfect match!! These a must try for my holiday baking and alcohol free(yay for the kids..boo for some of us adults!
10. Mini Cookie Snow-globes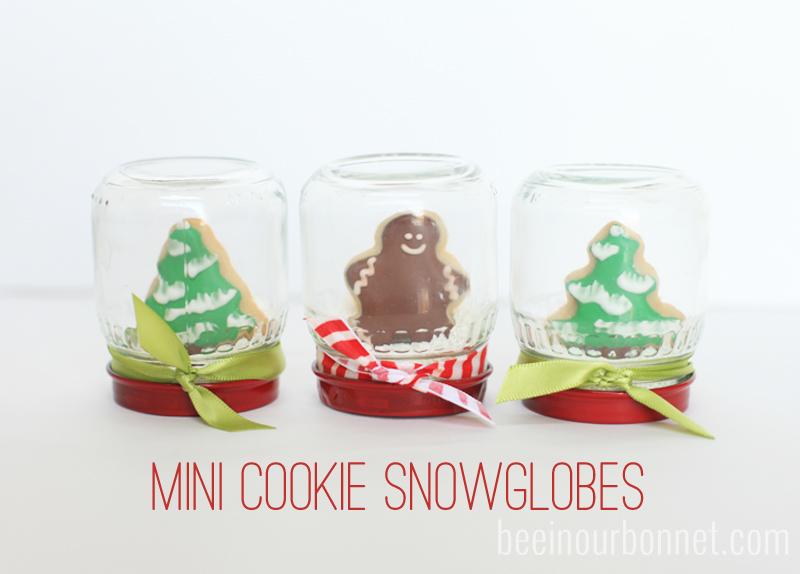 I saw these and about died over how cute they are! Save those baby food jars and hand these out for the perfect cookie gift! This is a must for me to try out this year 🙂
11.Hot Chocolate Cookie Cups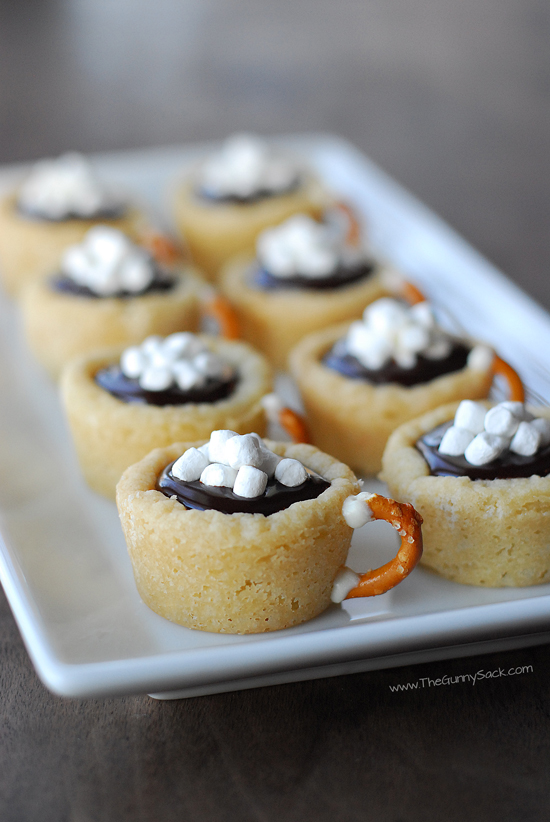 No cold winter night would be complete without hot chocolate…but in mug cookie form?!? Brilliant!! Sure to be another hit with the kiddos 🙂
12. Cake Mix Cookies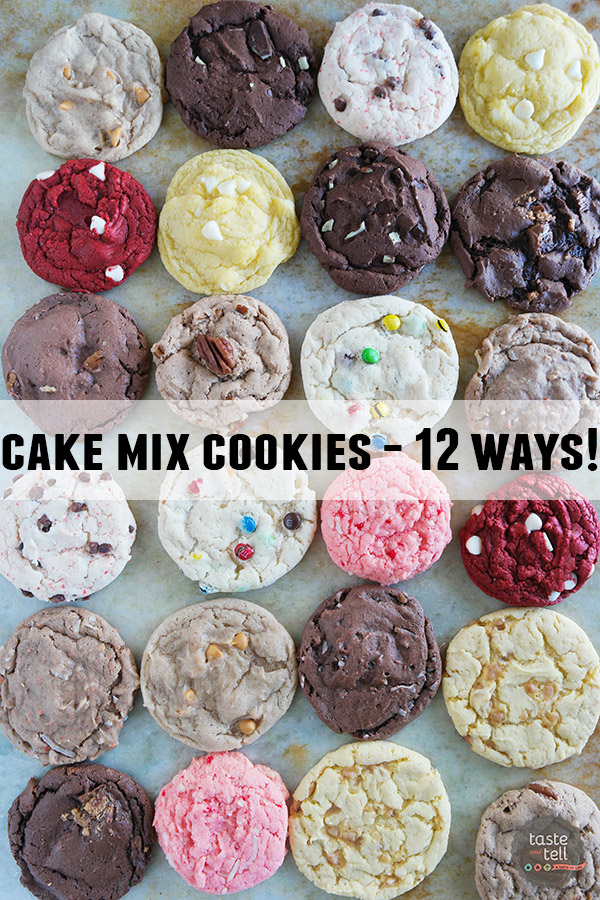 I have made the funfetti version of these and they are AHHHHHMAZZZING!!! They disappeared rather quickly. You must try!!!!
13. Gingerbread Magic Cookie Bars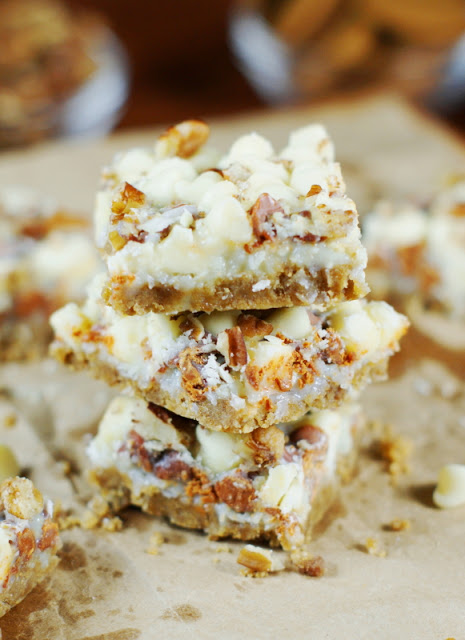 Photo Courtesy Of The Kitchen Is My Playground
Any type of cookie bar that has the word magic in it you can't go wrong!!!
14.Reindeer Tracks Cookies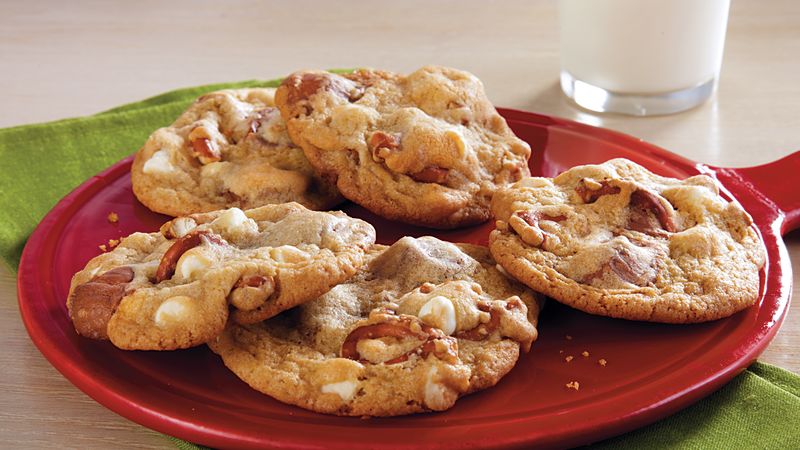 Photo Courtesy of Betty Crocker
Grandma may have been run over by a reindeer and left its tracks…luckily, these are the best kind of tracks ones that even grandma would be sure to enjoy!!!
15.Chai Spiced Sugar Cookies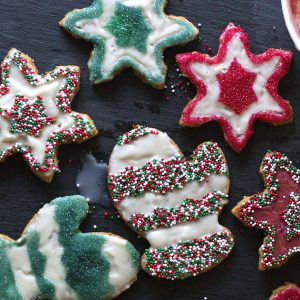 Photo Courtesy Of Kelley And Cricket
Sugar and chai spice….it's all so nice!!! These Beautiful gluten and grain free cookies will sure to be a hit 🙂
16. Paleo Thin Mints
I'm going to be honest with you…..THESE ARE OUTSTANDING! I had a friend make them for me and I seriously could not tell the difference. Even if you eat grains and gluten these are still a must! They are delicious and so much healthier!
17. Matcha Cherry Granola Cookies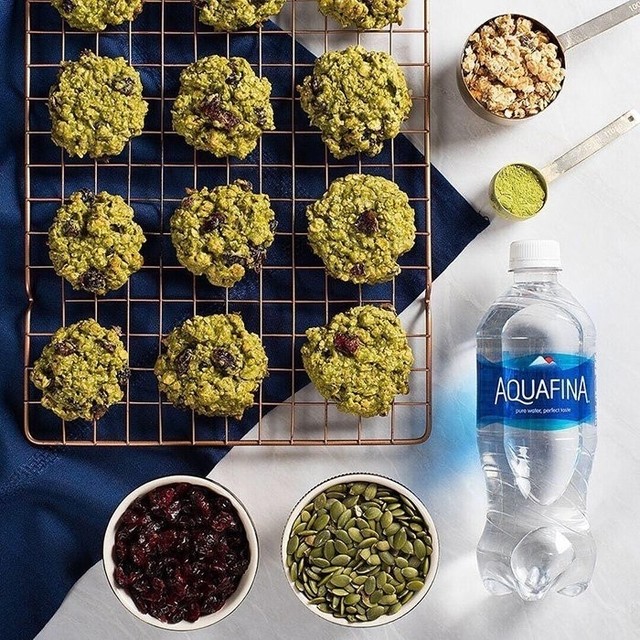 These holiday hue donning cookies are not only delicious but they are HEALTHY!
18. Magic Cookie Bars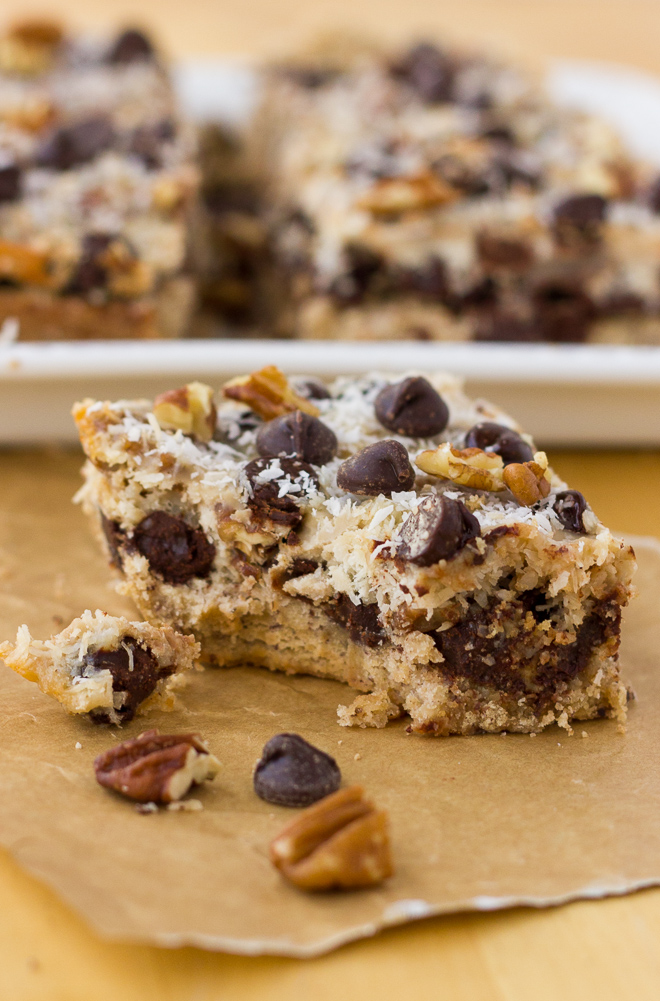 Photo Courtesy Of Meaningful Eats
I'm all about cookie bars and these ones look absolutely sinful! I want to make these right now!
19.Paleo Cocoa Cookies with Vanilla Bean Frosting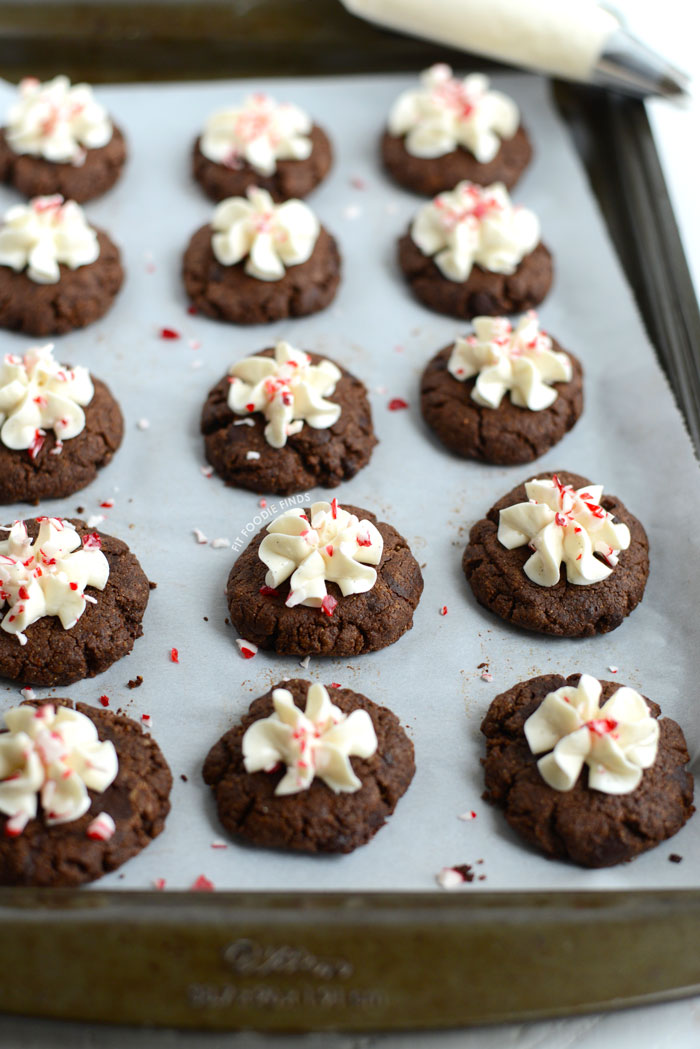 Photo Courtesy Of Fit Foodie Finds
These look so cute and delicious a perfect holiday cookie to bring to your next Christmas party 🙂
Paleo Cocoa Cookies with Vanilla Bean Frosting
20.Real Deal Chocolate Chip Cookies
These are my go to cookies for when I want something sweet but I want a less sinful flour free version, they are seriously delicious!!!! Many times I omit the chocolate, add cinnamon and raisins and they are sooooo yummy!
Real Deal Chocolate Chip Cookies
I think I gained 10 pounds just looking at all these delectable goodies! Can't wait to get my bake on! What are some of your favorite go to holiday cookies? Share in the comments below!