You will be the GHOSTESS with the mostest and the MUMMY of the year when you make these for any of your Halloween events this year!
SWEEPSTAKES ALERT 🚨
Buy 2 Armour® Meatballs (25 oz.) and text MEATBALLS to 65047 and get entered for a chance to win 1 of 25 $50 Commissary Gift Cards. Patrons can also enter once for free without purchase, and all entrants will receive a printable coupon good for their next Commissary visit!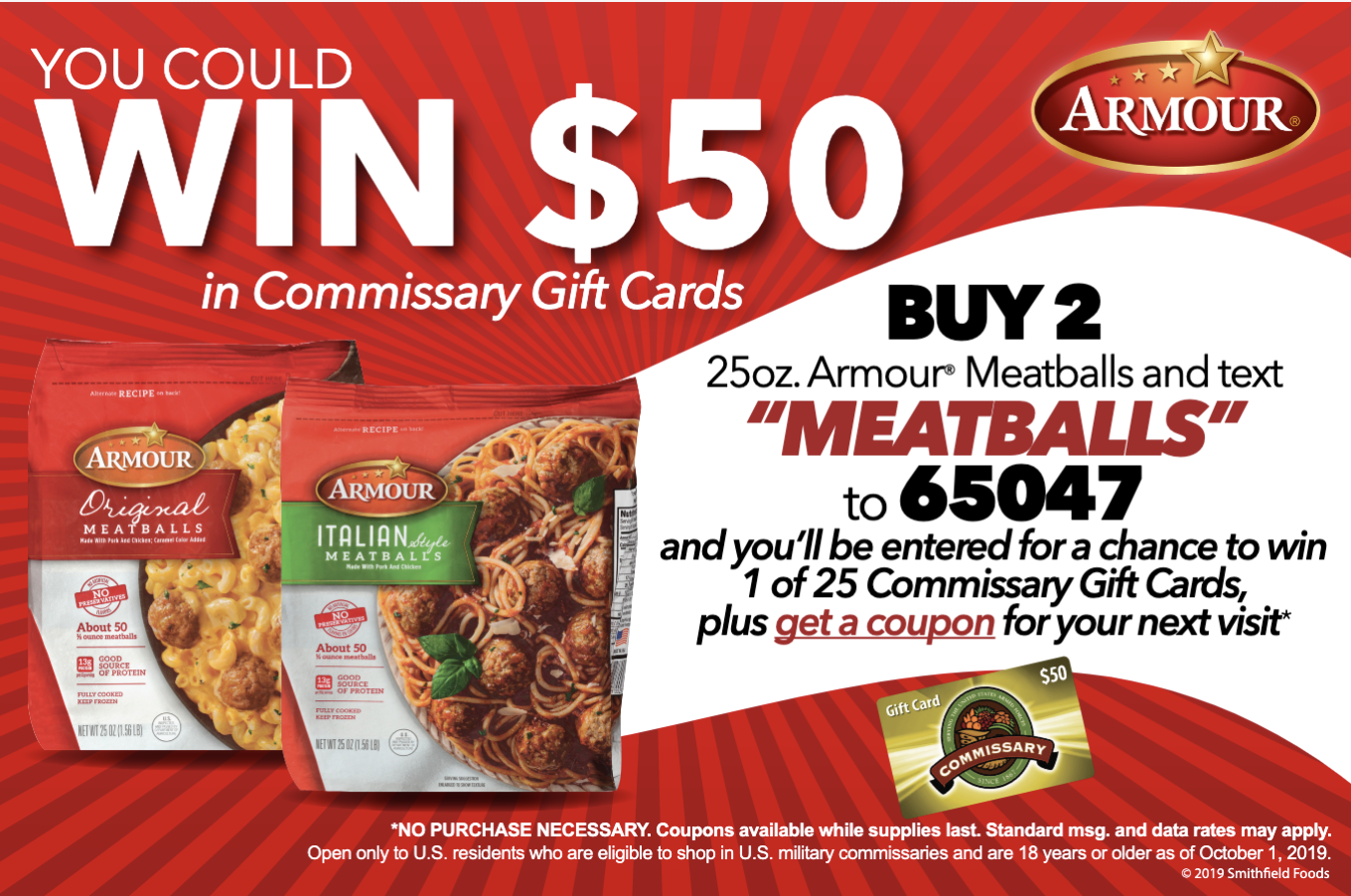 Oh My GOURD!  Are you looking for a SPOOK-tacular snack to have for your Halloween this year?  Then, make sure to check out these Meatball Mummies from Armour® Meatballs!  They are super easy to make in just over 30 minutes from start to finish (only 15 mins prep & 18 mins bake)!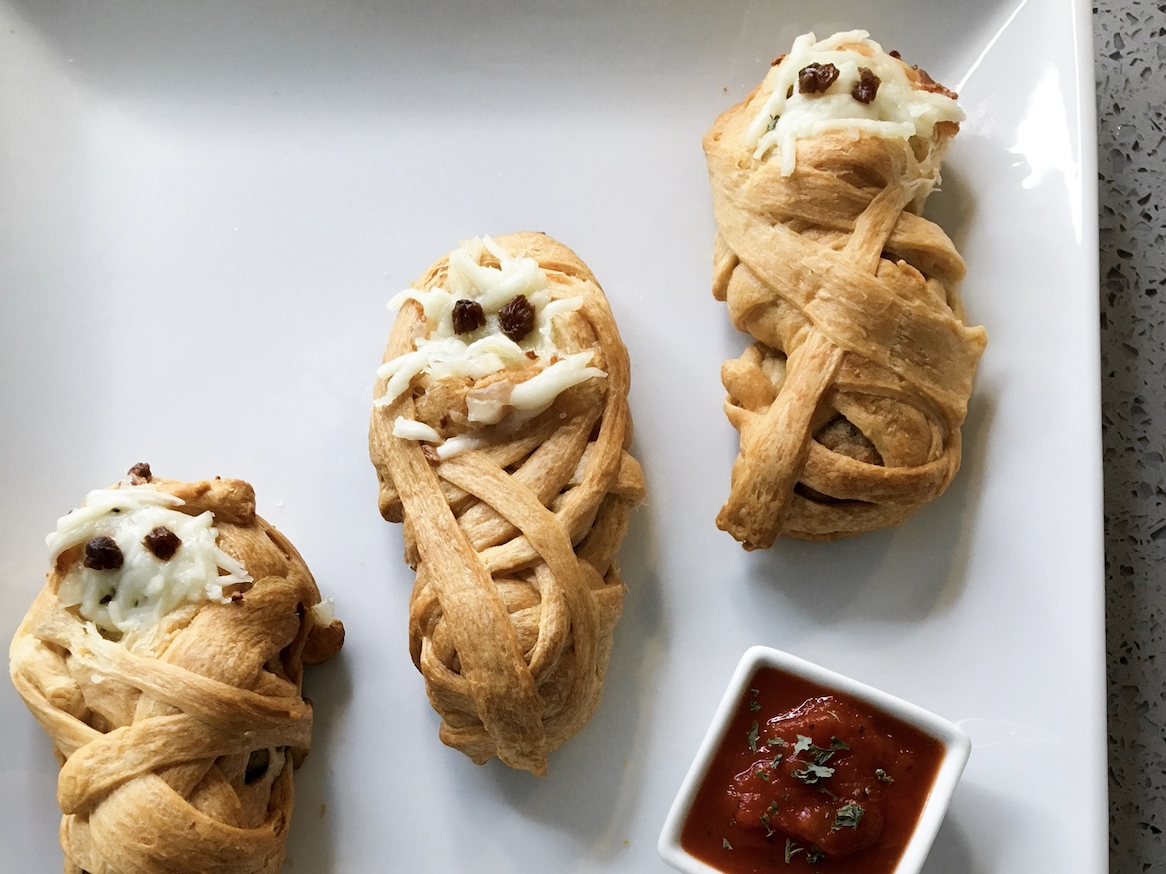 You can make these fun & creative snacks on your own, or even have your kiddos help you get into the Halloween spirit.  You can make these for a classroom party, as Halloween party appetizers, or you could even Trick o' Treat your family with these for a Love at First BITE dinner!
Meatball Mummies
Ingredients
1- 14oz package Armour® Original Meatballs
2 cans crescent dough
½ cup shredded mozzarella cheese
Directions
Preheat oven to 375°F
Unroll crescent dough and lay flat. Separate dough into rectangular sections.
Lay three meatballs in a line, in center of rectangle. Using a sharp knife, cut dough into ¼ inch strips on either side of meatballs. Crisscross dough over meatballs to resemble mummy wrapping, leaving opening for face.
Sprinkle 1 tablespoon mozzarella cheese over opening for mummy face.
Repeat with remaining ingredients.
Bake in oven for 18 minutes.
Remove from oven. Mummies are ready to serve or use black olives, pepperoni pieces, or any other food item to create eyes.
Now it's time to say, "BONE appetit!" and enjoy these Fa-BOO-lous treats!