These healthy Halloween candy alternatives are surprisingly delicious – your kids may even be excited to see some of them in their trick-or-treat bag!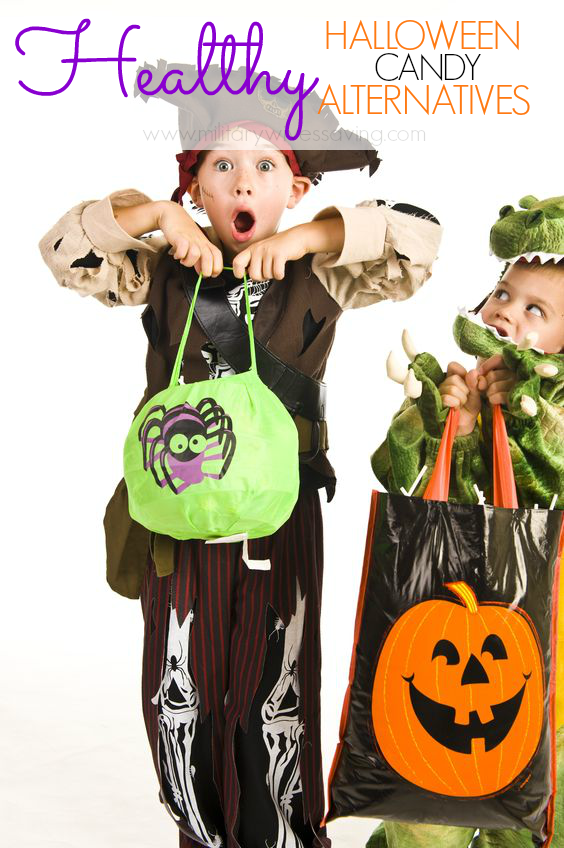 As a parent who is always encouraging healthy eating with my family, the one thing that always seems exhausting is finding alternative snacks to hand out at Halloween versus candy. Yes, I am that person. The one that kids sometime frown after visiting our house for Halloween candy. At the same time, I am that mom that is not only looking to have healthy snacks for my children, but also for all kids at Halloween time. SO to ease other parent's questions and to decrease the sometimes arduous hunt for healthy snacks, I have compiled a nice list of healthy snacks that could be used in place of Halloween candy.
At first when I began the search for healthy snacks for children, I was a bit discouraged. So many snacks full of sugar and chemicals to which I did not know how to pronounce the names. Would I be able to find a truly "healthy "snack? After hunting countless supermarkets and grocery stores I found that the best approach was to look at the low sugar snacks that had vitamins, minerals, and "real" ingredients So to make this as simplified as possible I will be separating the snacks into three categories: sweet, salty, and protein rich.
For sweet healthy snacks I found the most variety for kiddos. Fruit is naturally sweet and this plays greatly into offering sweet yet healthy snacks. You can incorporate dried fruits such as raisins, dates, and apricots. For those of us who are DIY parents, there are many great recipes online on how to dry fruits at home. If you choose to take on this venture, you will have a greater amount of variety than what can be found in your local grocery store. Fruit leather is also a great nutritious snack alternative to the big box companies fruit snacks. Fruit leather is packed with real fruit, offering servings of necessary nutrients to your kids with each bite. Fruit leather is another snack that can be made at home. My suggestion is to check out Pinterest for some wonderful recipes.
If your kiddos are fruit snack fiends (my children are certainly that), then I suggest checking out the store brand Annie's Homegrown Organic Bunny Fruit Snacks. Though fruit snacks do have sugar, I like that with Organic fruit snacks you know what is exactly in the snacks.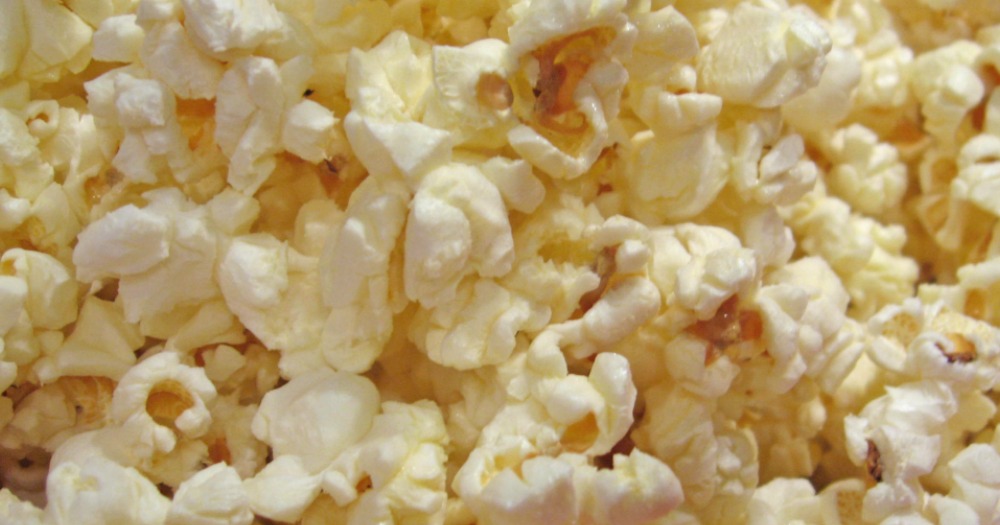 For children who may not like the sweets, there are plenty of salty type snacks to incorporate instead of Halloween candy. The most popular salty snack for most kids is popcorn. You can find many different kinds of popcorn with low salt or sea salt. Some may even have Halloween packaging. If you check out the Halloween section of your local supermarket, some are carrying small snack bags of Goldfish which can be given as a Halloween treat too. Many crackers offer low sodium options as well if you want your children to not have too much salt in their diet.
Let's talk awesome protein for our kiddos. An easy way to incorporate protein for our kiddos is via trail mix. I always pic a sweet snack, a salty snack, and a protein snack to mix together. There really are no rules with trail mix except please be careful if your child is little not to use nuts that they could possibly choke on. Peanuts, almonds, pistachios, and flaxseed are all great sources of protein that can be incorporated into trail mix or served separately. If you want to be a bit unconventional with your Halloween treats I love the idea of handing out cheese snacks. A great cheese snack for kiddos is Mini Babybel Cheese Wheels. Also a good old fashion mozzarella cheese stick will work too.  
This is a small selection of ideas for healthy Halloween treats. Below is a list of healthy alternative treats that you are incorporate in place of candy:
Healthy Candy Alternatives for Halloween:
Annie's Homegrown Organic Really Peely Fruit Tape

(Check for these at Target)

Annie's Homegrown Organic Bunny Fruit Snacks

(Look for these at your local Commissary in the breakfast aisle or Target)

Boom Chicka Pop Popcorn with Sea Salt

(Look for these at your local Commissary in the popcorn/snack aisle)

Mini Babybel Cheese Circles

(Look for these at your local Commissary in the dairy section)

Goldfish Crackers 

(Look for these at your local Commissary in the cracker/juice aisle)

Animal Crackers

(Look for these at your local Commissary)

Sargento Cheese Sticks

(Look for these at your local Commissary in the dairy section)

Raisin Boxes

(Look for these at your local Commissary in the baking section)