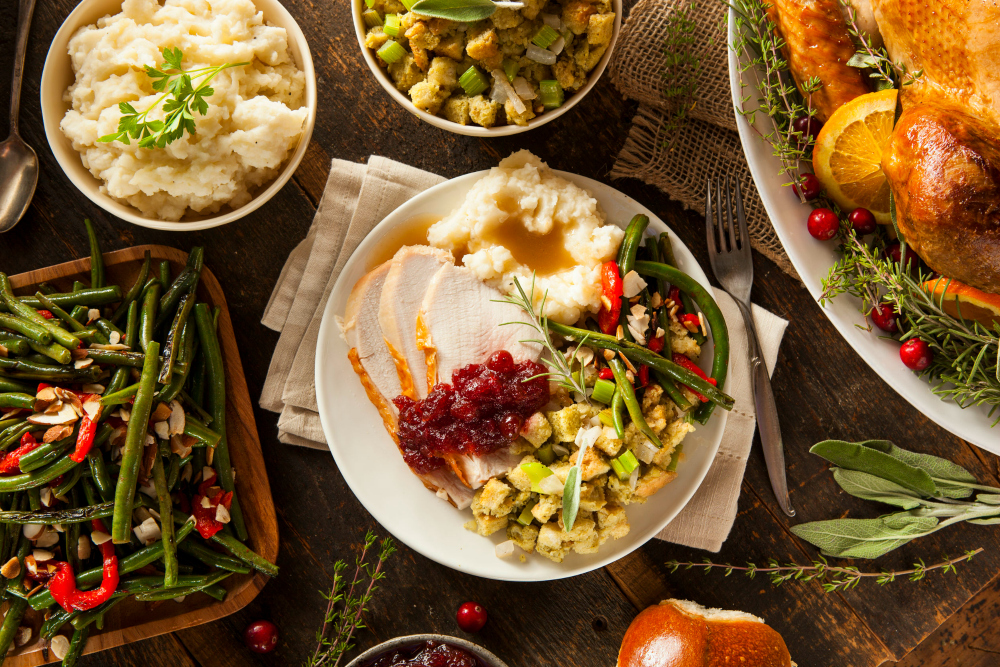 Oh Thanksgiving, the day of football games, family visiting, and what seems to be an endless supply of food. For most of us we know Thanksgiving as the one day a year we literally feel stuffed like a turkey from all the foods provided. As a child it was always a competition to see who could eat the most. I always lost at eating the most but I could certainly eat a lot. By a lot, probably more than a human needs to consume in a single day times three. Now as an adult, I try very hard to teach my children healthy eating habits, as well as exhibit those habits myself. Sometimes it is easier than other times, but I try to provide healthy foods for my family during the holiday seasons as well. My goal is always to provide natural yet tasty foods.
Toddlers are the worst food critics! I rely heavily on hiding flavors, adjusting colors, and at times pure lies to get my kids to eat healthy. I do always offer healthy choices but with all kids they have those dreaded veggies that no matter how I present them are denied. As part of healthy eating I scour the internet for any and all recipes and buy up cook books at as many yard sales and thrift stores as possible in hopes of adding variety into our meal plan.
If you plan on incorporating a large spread of foods for Thanksgiving and are also looking for healthy options, well I did the hard work for you. I have compiled a joyous list of many of the Thanksgiving classics with an alternative healthy twist. If you have guests that may be diabetic, gluten free, or perhaps just enjoy healthy eating options, I promise these recipes will add some excitement to your Thanksgiving meal.
ALTERNATIVE STUFFING RECIPES
Simple Vegan Stuffing by The Minimalist Baker
Grain Free Stuffing by Detoxinista
ALTERNATIVE CRANBERRY SAUCE RECIPE
Cranberry Orange Sauce with Thyme by Greatist.com
ALTERNATIVE GREEN BEAN CASSEROLE RECIPE
Lemon Dill Green Beans by Eating Well
HEALTHY TURKEY RUB RECIPE
Savory Herb Rub Roasted Turkey by McCormick
ALTERNATIVE DINNER ROLLS RECIPE
Pull Apart Dinner Rolls (Gluten Free) by My Gluten Free Kitchen
ALTERNATIVE TURKEY GRAVY RECIPE
Low Fat Turkey Gravy by The Yummy Life
ALTERNATIVE SWEET POTATO CASSEROLE RECIPE
Vanilla Bean Healthy Sweet Potato Casserole with Crunchy Pecan Oat Topping by Well Plated
ALTERNATIVE PUMPKIN PIE RECIPE
Skinny Pumpkin Pie by Skinny Taste
Main Photo Copyright at beginning of post: bhofack2 / 123RF Stock Photo