This classic Cinnamon Streusel Coffee Cake is the perfect make-ahead breakfast for holiday gatherings such as Thanksgiving and Christmas. It tastes just as good when baked the night before a big event, giving you more opportunities to spend quality time with your guests. But of course, it's also just as delicious any time of year! PIN IT HERE>>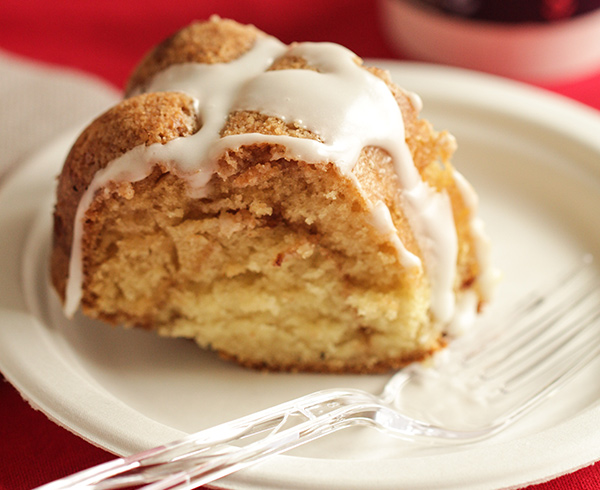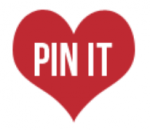 Cinnamon Streusel Coffee Cake
Ingredients
For the streusel topping and center
1 ¾ cups all-purpose flour
1 cup packed light brown sugar
1 ¼ tsp. ground cinnamon
1 ½ sticks cold, unsalted butter, cut into small pieces
Coarse salt
For the cake
1 stick unsalted butter, softened
2 cups all-purpose flour
1 ¼ tsps. baking powder
1 ½ tsp. baking soda
Coarse salt
2 large eggs
1 cup sugar
1 cup sour cream
1 ½ tsps. vanilla
For the glaze:
1 cup powdered sugar
2 Tbsps. whole milk
Directions
To make the streusel topping: Mix together flour, ¾ cup brown sugar, 1 tsp. cinnamon, and 1 tsp. salt. Cut in butter using a pastry cutter until mixture is crumbly. Refrigerate.
To make the streusel center: Combine remaining ¼ cup brown sugar and ¼ tsp. cinnamon.
Preheat oven to 350 degrees F. Grease a 9-inch tube pan or bundt pan. Sift flour, baking soda, baking powder, and ½ tsp. salt into a bowl.
Beat butter and granulated sugar with a mixer on medium speed until light and fluffy, about 2 minutes. Beat in eggs one at a time, then add vanilla. Alternate adding flour mixture and sour cream. Beat until well combined.
Spoon half the batter into the pan. Sprinkle streusel center mixture evenly over batter. Top with remaining batter, using a spatula to spread evenly. Sprinkle streusel topping mixture over batter.
Bake for 55 minutes, or until cake is golden brown and a toothpick inserted into the center comes out clean. Transfer pan to wire rack and allow to cool completely. Remove cake from pan and transfer to parchment.
To make the glaze: whisk together powdered sugar and milk. Drizzle over cake. Let sit for at least 5 minutes before serving.
If you make this Cinnamon Streusel Coffee Cake from
CHINET
, be sure to leave a comment below and tell us what you think!