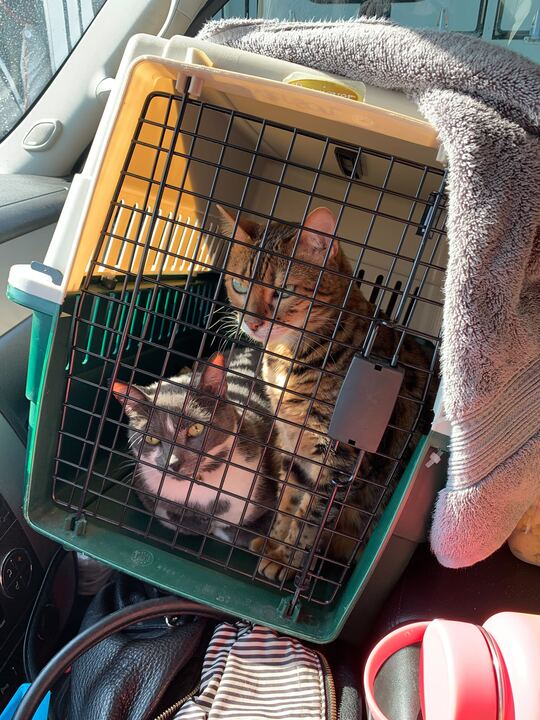 When it comes to PCSing in the military, there are a lot of logistics to consider. And if you have a furry friend, the process becomes even more complex and stressful. PCSing with a pet requires careful planning and preparation to ensure their well-being and comfort throughout the move. By being well-prepared and prioritizing your pet's needs, PCSing with a pet can be a smooth and positive experience for both you and your furry companion.
But things may have just become a little bit less stressful now! In a heartwarming and progressive move, the Defense Department has recently approved a policy that extends its support to cover pet travel expenses. This policy acknowledges the deep bond between service members and their beloved furry companions, recognizing the importance of keeping families whole even during times of relocation or deployment. With this new policy in place, service members can now receive financial assistance, possibly up to $5,000, for transporting their pets, ensuring that their four-legged friends can accompany them wherever they may be stationed. This not only eliminates the emotional distress of leaving a pet behind but also promotes overall well-being by providing companionship and reducing stress levels. The Defense Department's decision showcases a compassionate and forward-thinking approach to supporting service members and their families, demonstrating the understanding that pets are an integral part of military households.
Packing up and relocating to a new duty station is an inevitable part of military life, but what about our furry family members? Pets are not merely animals; they are an integral part of our families. Thankfully the military recognizes this and has implemented pet-friendly policies to ensure that military families can bring their beloved pets along during PCS moves. This not only reduces the stress and anxiety of being separated from our furry companions but also promotes a sense of stability and familiarity for both the pet and the family. The military understands the importance of keeping pets with their families and PCS with Pets hope to also support military families in their PCS moves, both recognizing that pets are cherished members of our families and deserve to be treated as such.
If you ever need any help or are looking for resources and information regarding PCSing with you pets visit PCS with Pets and contact an experienced PCSing team expert!