With each move, my style seems to change and adapt to where we are. Curtains are an easy fix, and as military spouses, we all know we have a plethora of them. Furniture, however, is not as easily interchangeable, hence my favorite inexpensive fix…spray paint!!!
For under $15, I was able to give my farmhouse-style kitchen stools, trays, and knick-knacks a new mid-century modern look. It's amazing what paint can do for a room!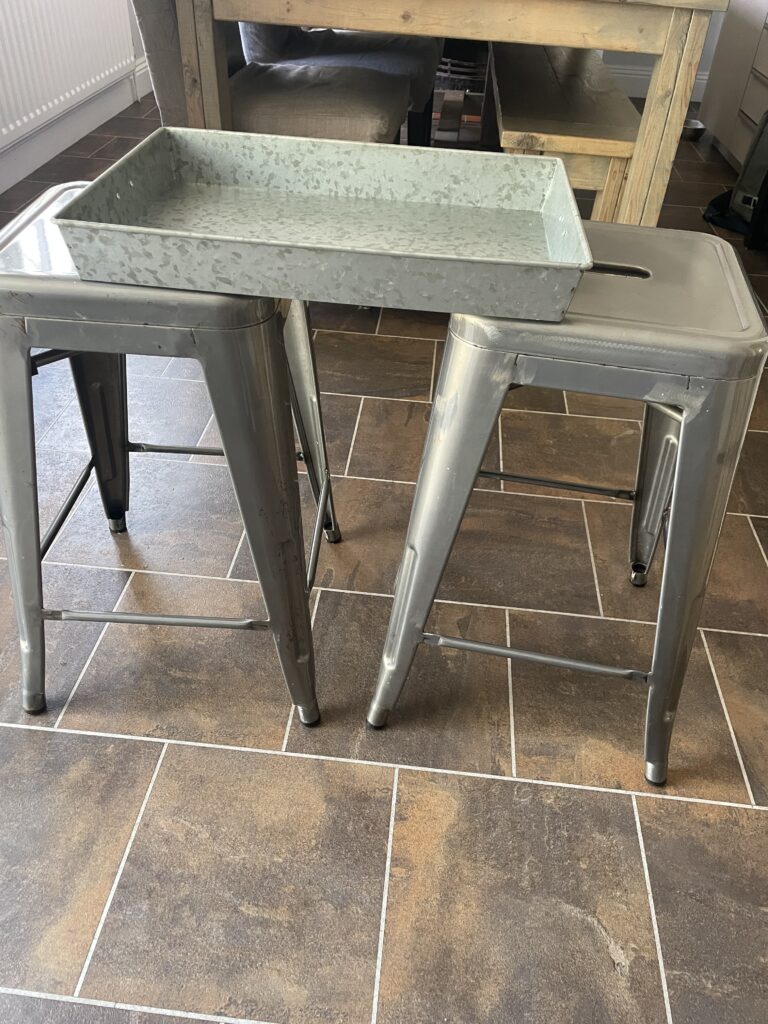 What You Need:
Multipurpose Spray Paint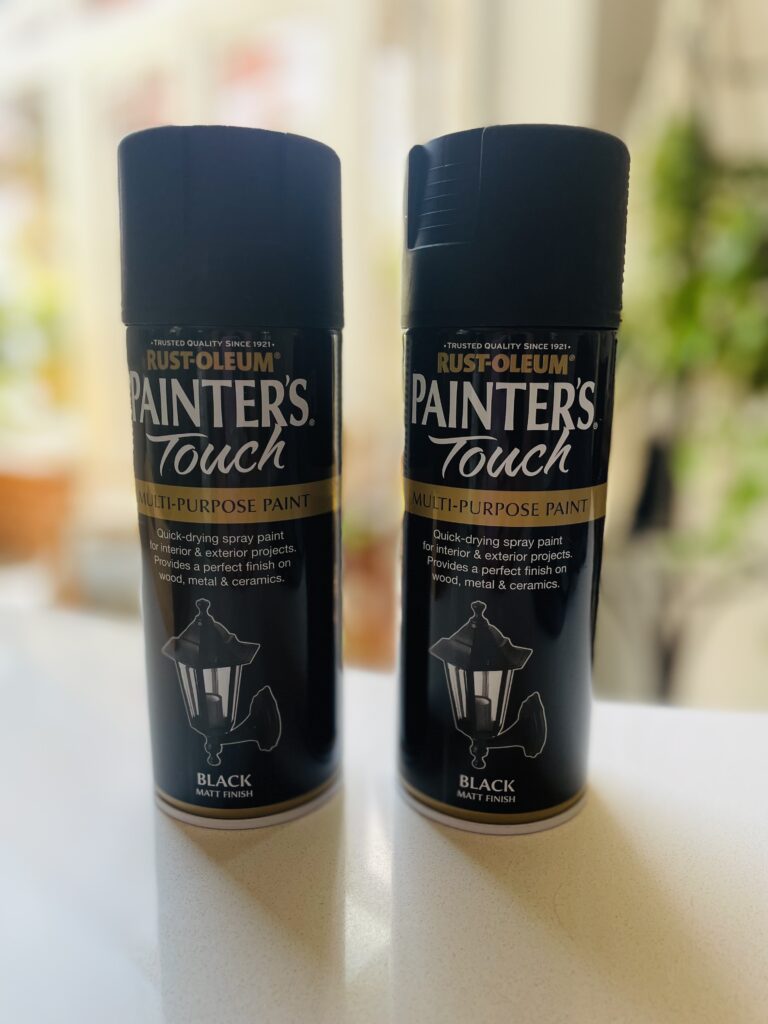 Before spray painting, clean the objects you plan to paint thoroughly. Once cleaned, read and follow all the instructions on the paint can.
**BE SURE TO DO IT IN A WELL-VENTILATED AREA **
Then spray away! I would also recommend a clear coat protectant spray 🙂
I'm blown away by the results!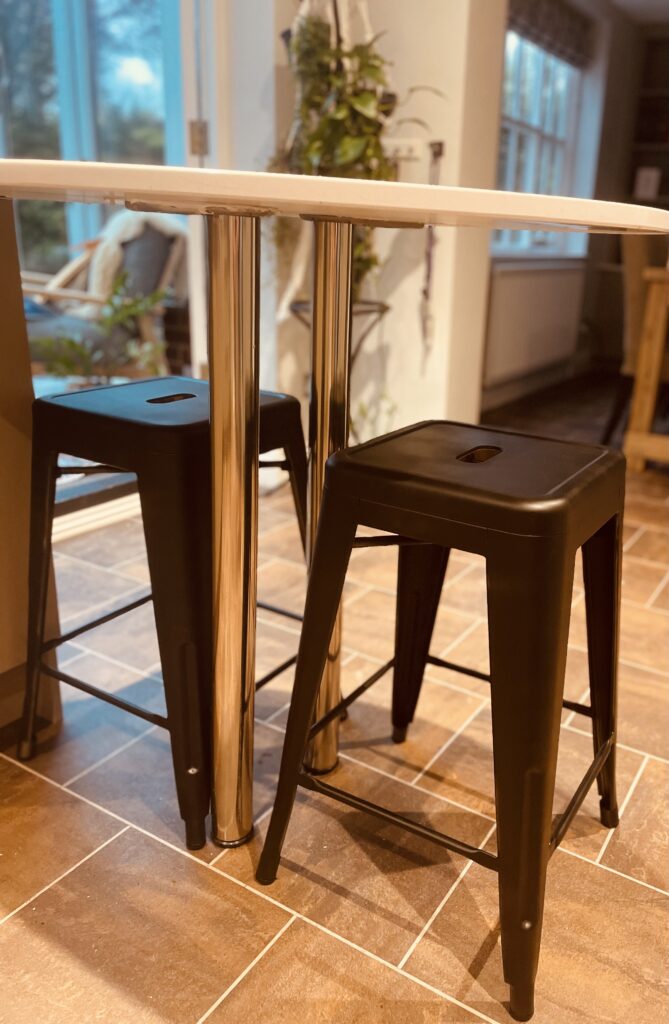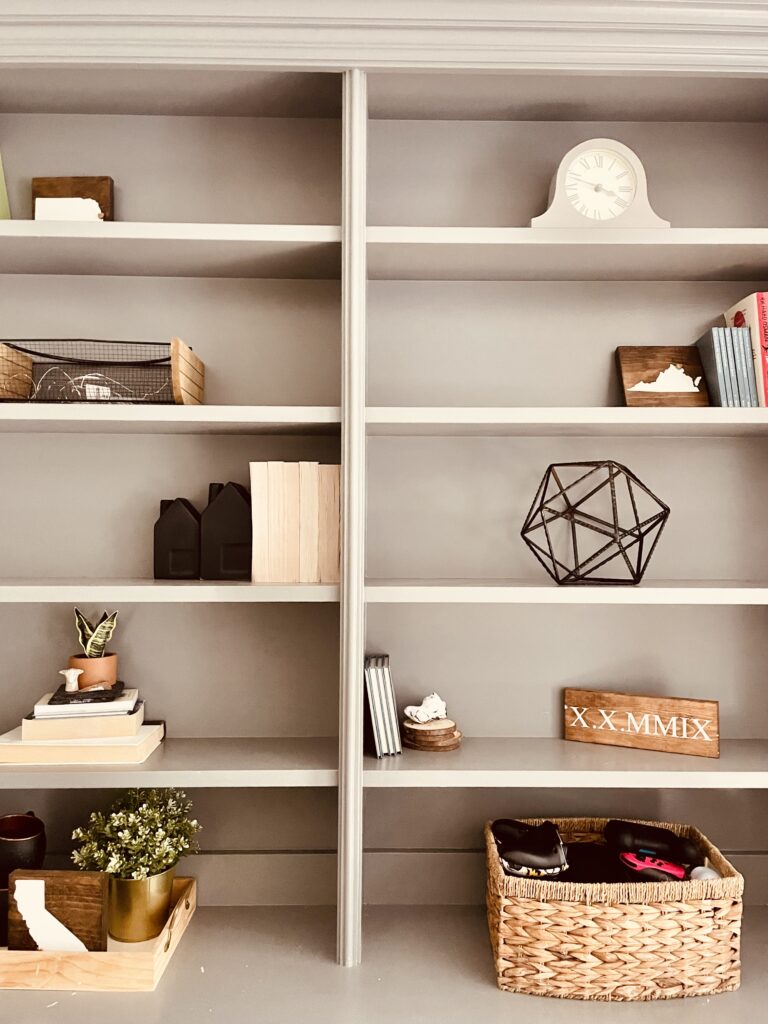 New stools…nope, just a new life!