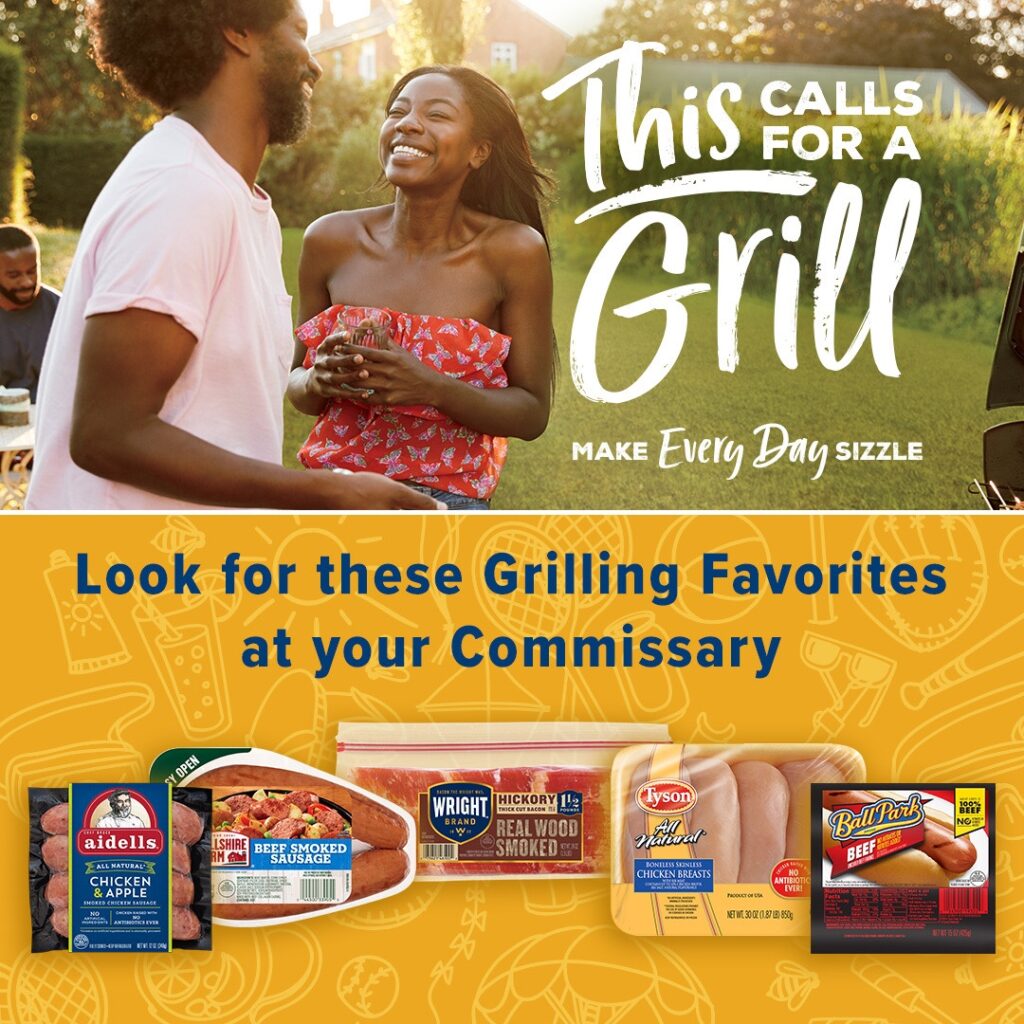 Fire up those grills and start planning those barbecues this year because spring and summer are finally here! The best part is you can find some of your favorite grilling staples now at your local commissary.
Grill up some juicy plump Ball Park Franks that are a crowd pleasing favorite. You can even throw on some Tyson chicken, just season it and cook from frozen. Don't forget to include Wright Brand Bacon that is thicker and naturally wood smoked. Add some lettuce, tomato, maybe even avocado to make some tasty chicken sandwiches. Need more ideas? If you don't want a hot dog, then opt for Hillshire Farm Smoked Sausage or Aidells Smoked Chicken Sausage and add it to a cold pasta salad for a light refreshing cold dish.
You'll only need one stop this year to pick up all your grilling needs and that stop will be your local Commissary!