I will be honest with you Spain was never high on our bucket list to travel when we moved to England, but over this past spring break, we went, and OMG, it was AMAZING!
If you are looking for beautiful scenery, beautiful architecture, good food, and wine, not to mention warmer weather, then Spain is a must!
We made a whirlwind trip in 4 days, so we only scratched the surface:
Seville
What we did :
Cathedral – To be honest, I wasn't impressed, but some of the must-sees of the cathedral were closed off due to the Easter holiday. But we got to glimpse inside and see where Christopher Columbus was allegedly buried.
Plaza de Espanzas– We could have been here all day! The kids loved it with all the fountains; you could even rent a boat and ride in the canal. There were flamenco dancers and bubbles for the kids to catch and play with; it was truly magical!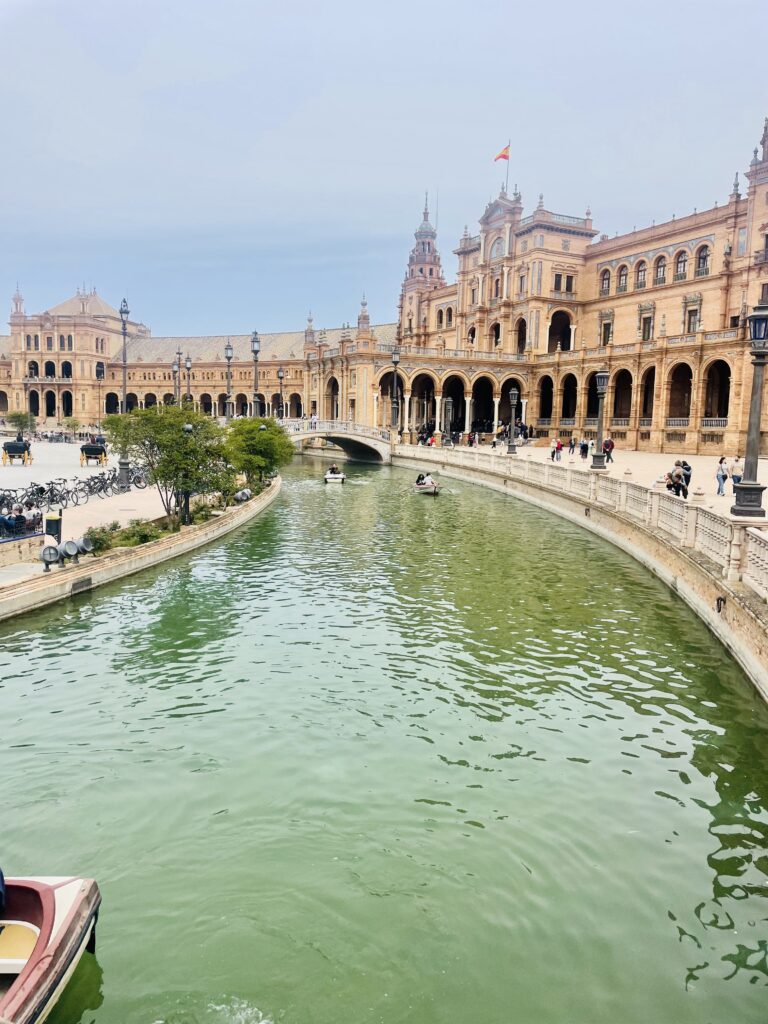 Royal Alcazar– This was one of my favorites and, in my opinion, a must-see!!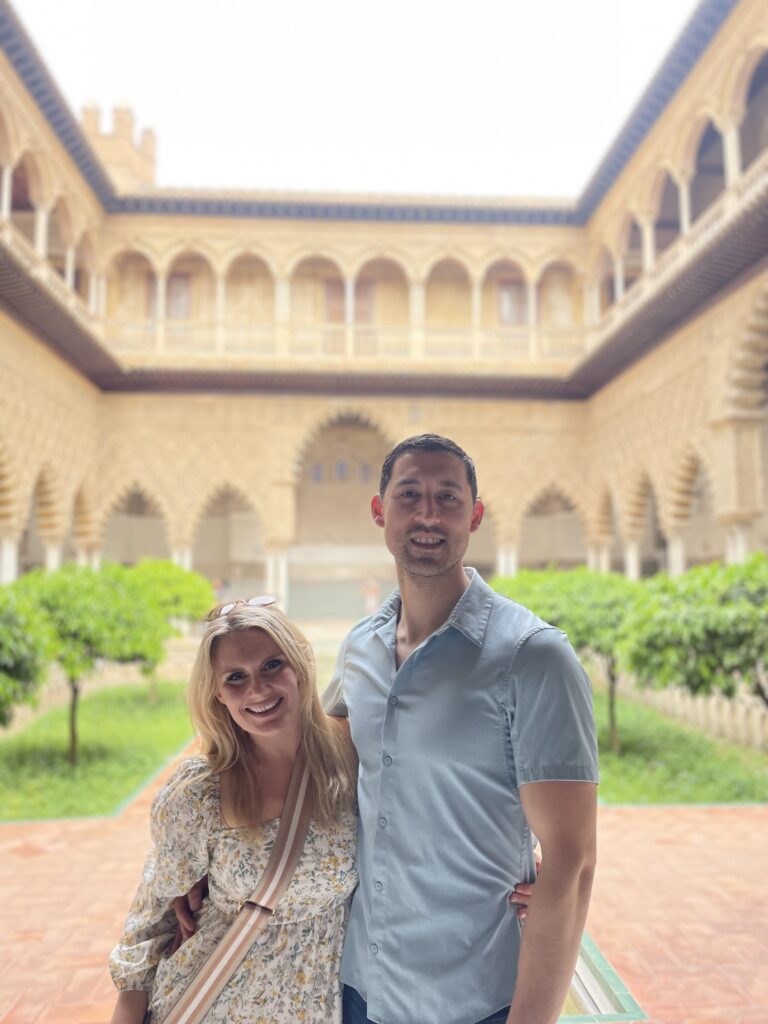 Seville was beautiful to walk around, and I wish we had more time to explore
the small streets and cafes! I also wish we would have been able to catch a flamenco show!
Grenada
What we did:
Alhambra– OMG, take me back; this was a once-in-a-lifetime experience; I was WOWED by the architecture, the gardens, and the views! Plan on spending most of the day there and be on time; they are very strict with ticket timings. Tickets were pricey but WORTH IT! If you had to pick one thing in Spain to do…this would be it!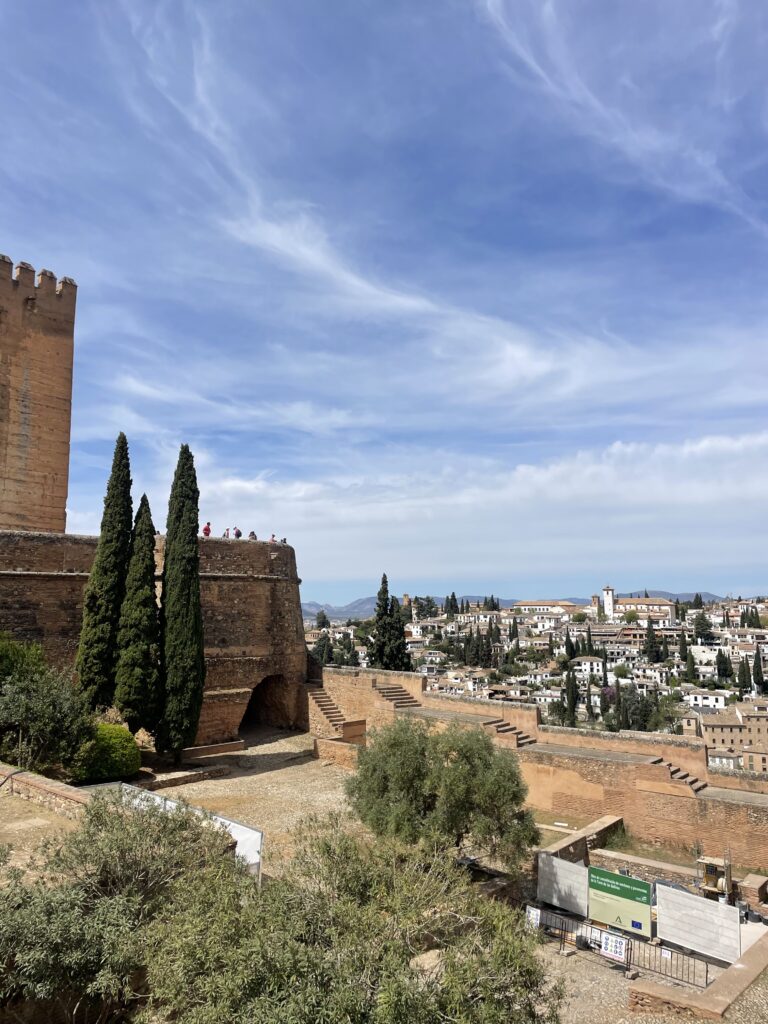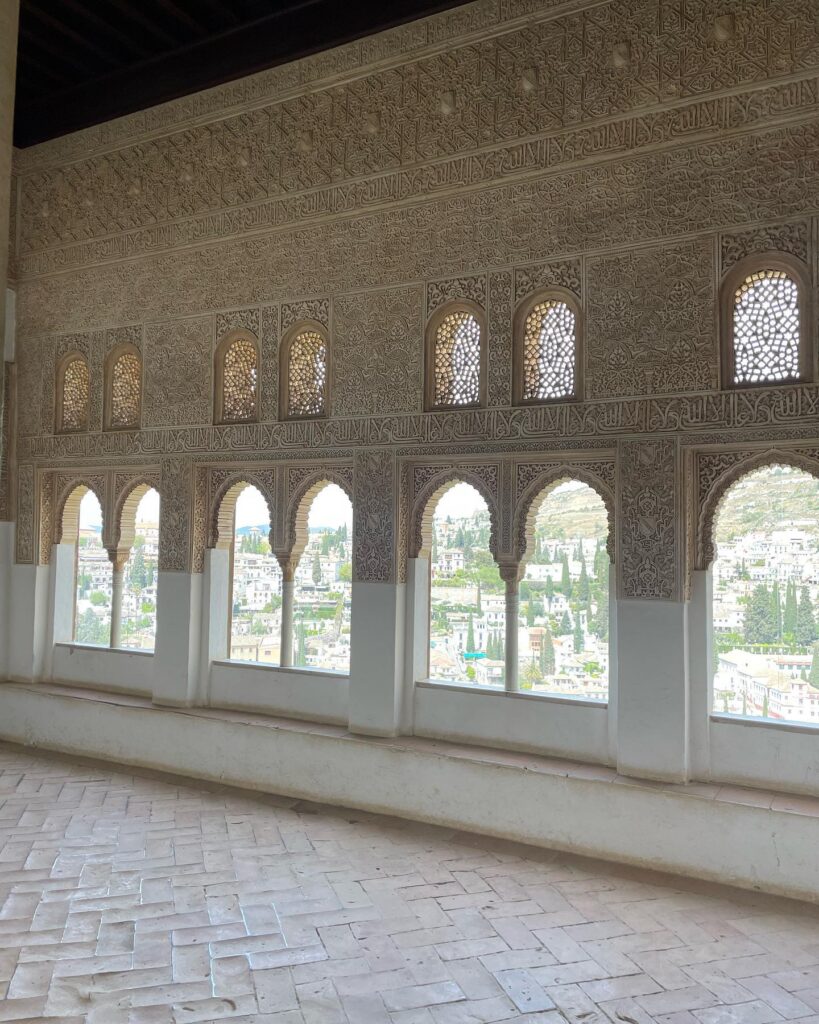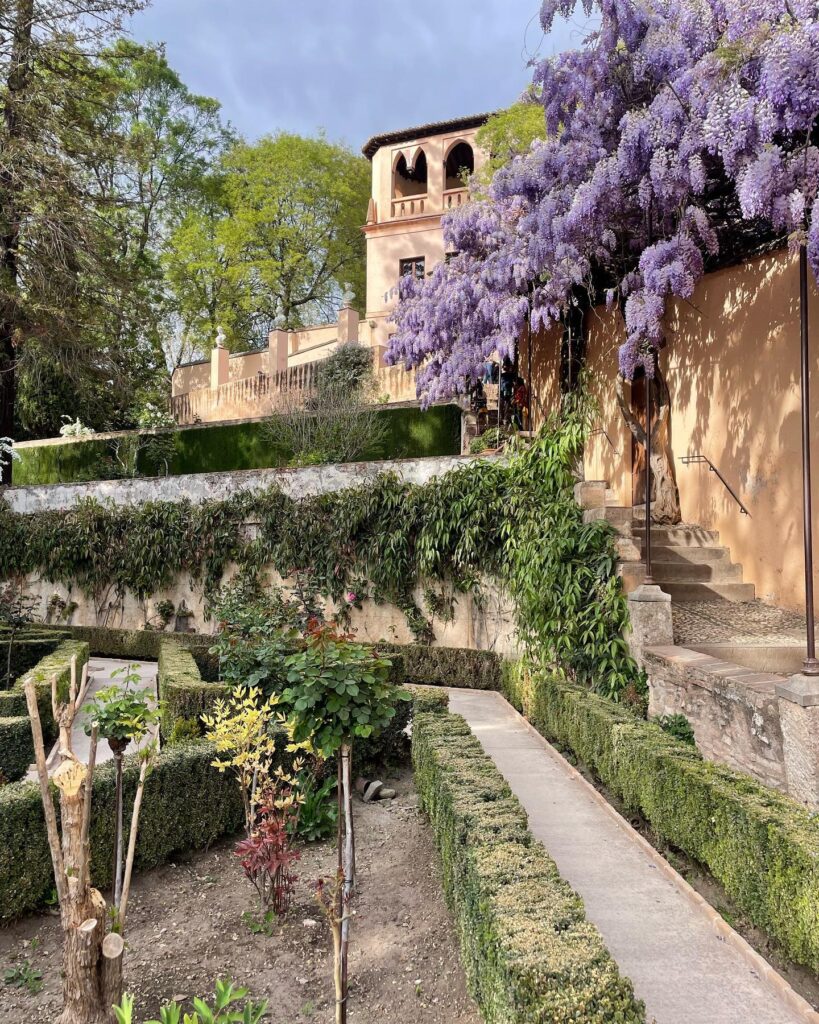 Cathedral– If you are going to see a Cathedral, in my opinion, this one was worth it!! The architecture is so much different, and it is beautiful and light, unlike many cathedrals, which are dark and dank.
Up charming little allies and side streets, you go up to fantastic views overlooking the mountains, the Alhambra, and Grenada. Stunning and breathtaking views! I would recommend reserving drinks to watch at sunset as everything was booked.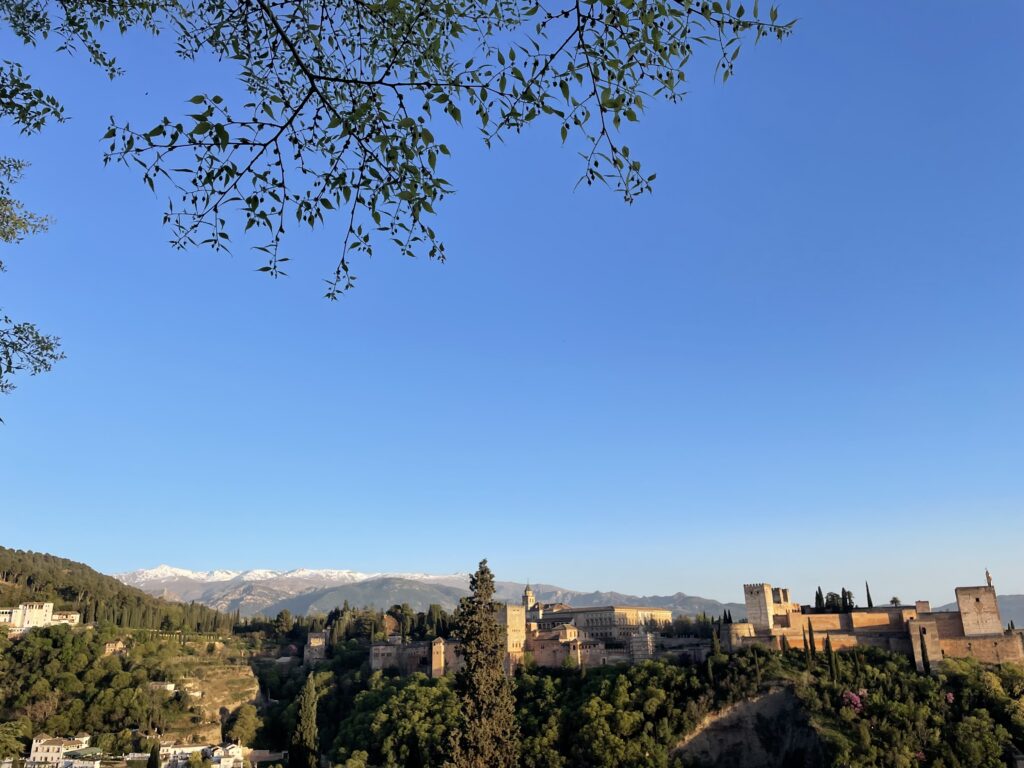 Grenada has a lot of middle eastern influence, which you will see throughout the city…including the food. One night we had amazing tapas; the next, we had Mediterranean, which was both outstanding, so I highly recommend trying all the local fares.
Malaga
We spent the day here before catching our flight; there seemed to be a lot to do: Picasso Museum, an impressive castle overlooking the city, and of course, the beach! Sadly the only thing we had time for was the beach! Kids loved it! Not the prettiest of beaches* ( the sand looks like dirt), but a beach nonetheless. We enjoyed the fantastic seafood too!
To note/warn, it is customary on Spanish beaches for women to go topless…which can catch you off guard, especially I you have little eyes.
We could have spent so much more time at all of them, but what we did experience was amazing, and I would go back again!
So if you are thinking of going to Spain, here are some things to note:
-Pre-book all tickets!
-Plan Your trips accordingly…We went during Santa Semana, so some things were closed, and streets were packed and challenging to get around; I recommend not going the week before easter.
-Many speak English, but if you know some Spanish, it may come in handy…always try to understand your pleasantries.
-Dinner is much later there! So plan accordingly 🙂
-Tapas/Sangria- This is a MUST! You'll find great cafes and restaurants all over.