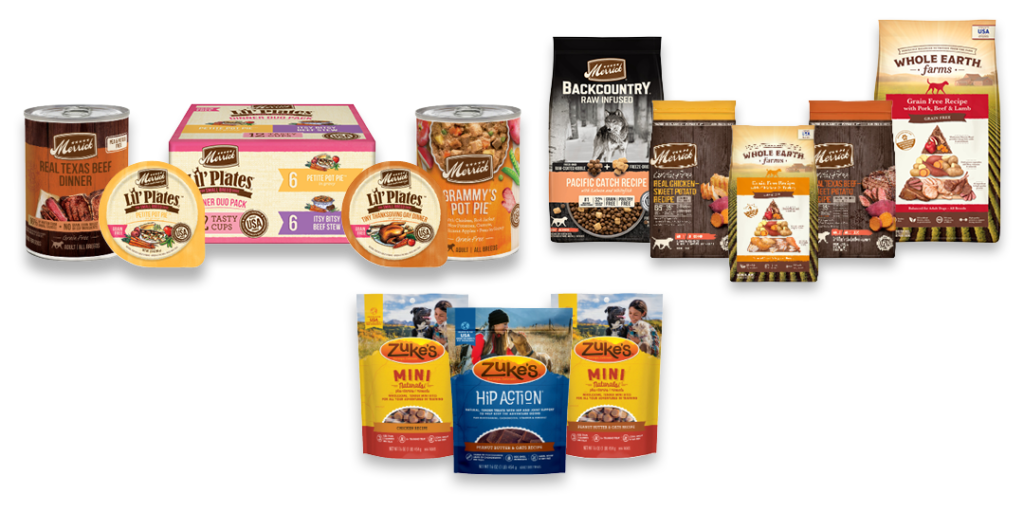 Summer to me means outdoor time with my favorite humans and furry friends. This involves hiking and sniffing and lots of new sights and sounds. How do you prepare everyone for such big adventures? I know for our family, pets included, we ensure we nurture ourselves with the best fuel! Choosing a pet food can be daunting and involves trips all over town, but not anymore! Merrick and Zuke's are coming to your favorite local commissary! This exciting news means the best fuel for our pets is now located conveniently at our local Commissary.
Merrick Pet foods have been around for over 30 years. They provide wholesome recipes for both dogs and cats and offer both wet and dry food options. There is certainly something for everyone and this is the perfect way to fuel up for all the summertime adventures!
Now that you've filled up, how do you keep the energy during your long adventure? Well look no further than Zuke's Natural Dog Treats! They're the perfect packable size for your trips to the dog park or up the mountain!
These wholesome new options will fill your summer adventures with the right amount of energy and nutrition. This will ensure you have enough "gas" to make it to your favorite hiking spot! Stop by your local Commissary today and fuel up for summer fun!