I can admit that I'm a workaholic. When I do take time off it's usually to knock out appointments and run errands. I try to take some time during spring and summer break to spend with the kids but it never seems long enough. This year we finally took a cruise. We planned this trip over two years ago and due to COVID we had to cancel and then after rebooking it we got PCS orders and had to cancel again.
I must say this vacation did not disappoint. It exceeded all of our expectations. The booking process is so simple just find what cruise line works best, your destination, dates, and what departure port you want to leave from. After a small deposit, the trip was booked. My family decided to use Royal Caribbean® and I would highly recommend it. If you do decide to book a cruise I also recommend searching for deals on excursions, drink, and photo packages. I personally found amazing savings on Black Friday.
Once it was time to take our trip the company emailed all the important information and directed us to download their app which was a lifesaver. The app allowed us to track everything from the start times of different shows and restaurant hours. They even had a chat option which allowed us to stay in touch while on the ship. The boarding process was by far easier than any airport I've ever been to. Once onboard we got to explore the beautiful ship which had so many great features.
One of my favorite parts of vacationing is eating delicious food and we had our fair share for sure. We had formal dinner options and of course the buffet. The food was prepared by world-class chefs who were responsible for over 45,000 meals per day.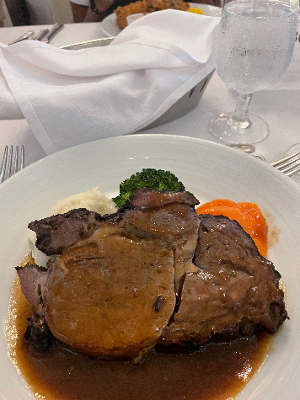 We had two days off the ship. The second day was spent at Royal Carribeans® private island called Coco Cay and the third day was spent at Blue Lagoon Island in Nassau Bahamas. I've never had so much fun and felt so relaxed. Once we were back on board we took advantage of the ship's entertainment options like a comedy show, a concert, ice skating, and the kids spent lots of time in the arcade.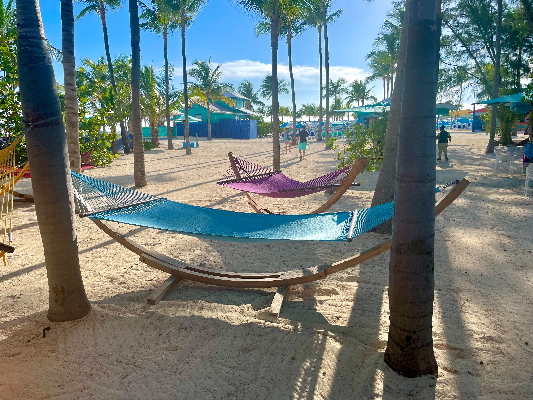 On the last day, we got up and had a magnificent breakfast one last time before deboarding. The process of exiting was even easier than getting on board. We woke up at 6 am and by 7:15 we had already finished breakfast, cleared customs, and made it back to our vehicle. I've never had a vacation that was so smooth. I'm already thinking about planning my next trip.
One of the best perks of being military is that some cruise lines offer major discounts and I've even seen specials for Active Duty members to travel free of charge. Once your trip is booked you have plenty of time to make payments prior to taking your trip. So definitely take advantage of your benefits and book that cruise today!