Tis' the season for shopping! With Christmas only a few weeks away, there are still deals to snag throughout December!
My top favorite deals in December are:
Exchange

https://www.shopmyexchange.com/
Look no further than your local EXCHANGE! With different Deals of The Day, especially a month long deal on beauty products, you're sure to find something for everyone! Especially if you shop with a Military Star Card!
Target
With weekly deals, Target is a great one stop shop! Be sure to sign up for Target's Circle (It's FREE) as a great Deal Spend $90 and get $20 back in target circle earnings which you can use as credit when you make future purchases!
Ulta

For the beauty product lover, Ulta has great deals and savings throughout the month, you could even treat yourself 😉
I love Amazon because I can shop from the comfort of my house, plus they
always have great daily deals!
Before you purchase anything be sure to download the Vipon App (Its FREE) to see if there are discount codes to save even more!!!!
AMEX
The gift that keeps on giving throughout the year! With the fee being waived for military, earn points and great deals with your holiday purchases. For more information check out https://veteran.com/amex-military-fee-waiver/ .
Best And Worst Buys of December :
According to Deal News the best things to buy in December:
-Gift Cards
-Holiday Decor (after Christmas)
-Tools
-Seasonal Produce
Things NOT to Buy in December:
-Bedding
-Winter Clothing
-Gym Memberships and Equipment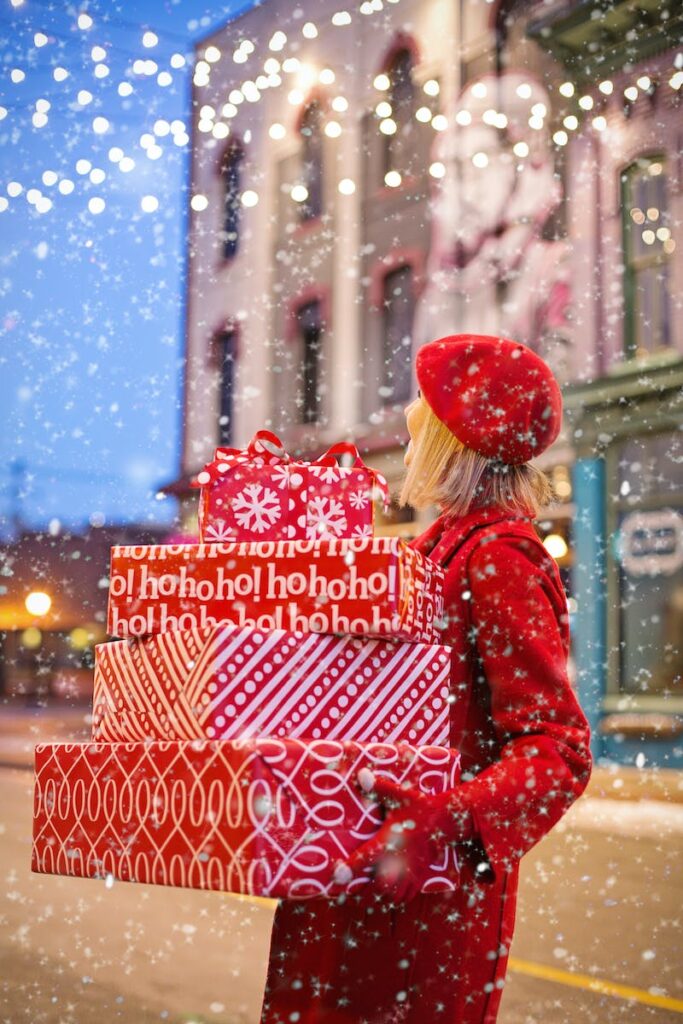 Happy Shopping!