Being considered a "seasoned spouse," there are times my husband and his buddies will be talking, and I have no clue what they are saying.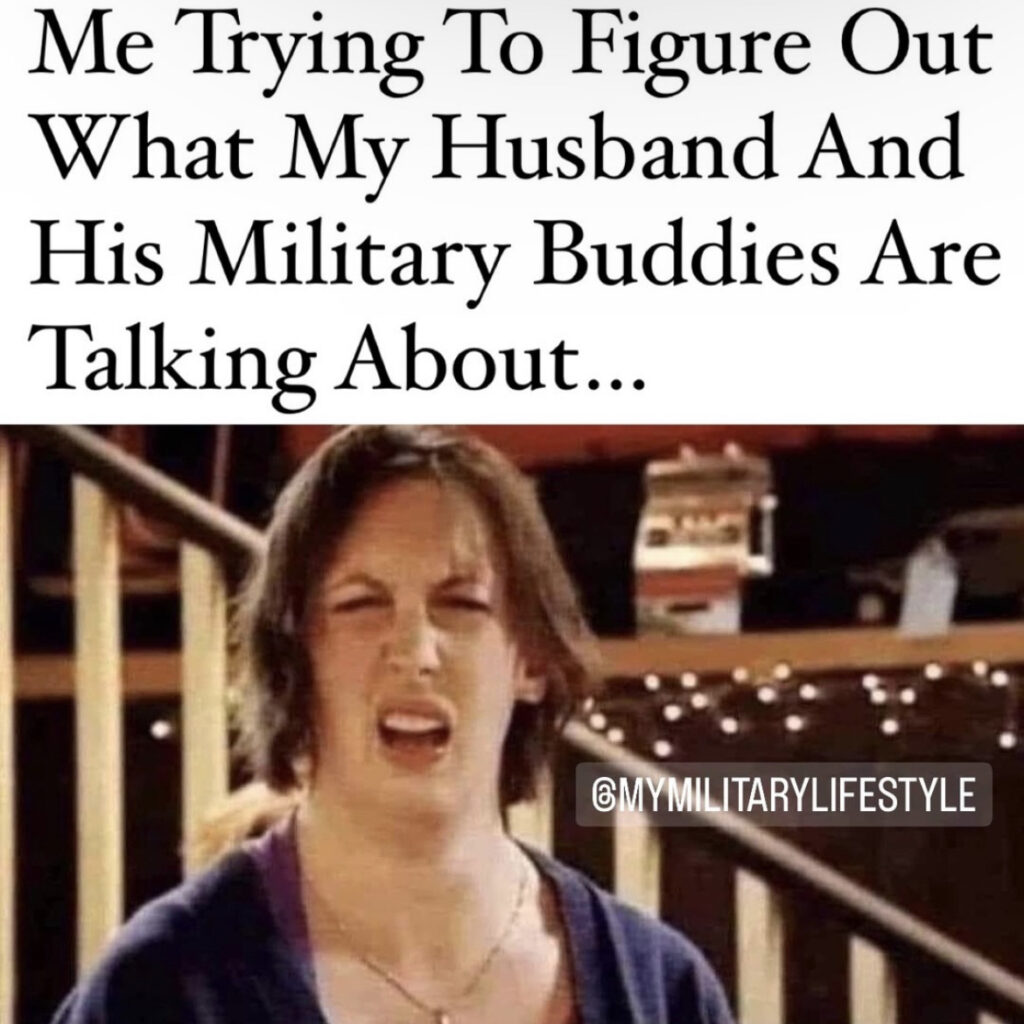 Acronyms are a whole new language in military life. So with the help of one of our fellow seasoned spouses Jen D, we compiled a list of popular acronyms you may hear quite frequently!
And if you want to learn more acronyms, I procured the DOD ( Department of Defense) list of acronyms which is 123 pages long….yes there are that many!!!
ADFM – Active Duty Family Member
AIT – Advanced Individual Training ("A School")
BAH – Basic Allowance for Housing/Basic Housing Allowance
BAS – Basic Allowance for Subsistence (food)
BMT – Basic Military Training (Boot Camp)
CAC– common access card
CDC – Child Development Center
CDP – Child Development Program
COA- course of action… *Fun Fact*my husband uses this one all the time took me years to realize what he meant!
COLA-Cost of Living Adjustment
CONUS– Continental United States
DEERS – Defense Enrollment Eligibility Reporting System
DFAC-Dining Facility
DITY-Do It Yourself
DOD– Department of Defense
EFM – Exceptional Family Member
EFMP – Exceptional Family Member Program
FCC – Family Child Care
LES– Leave and Earning Statement
MWR– Morale, Welfare, and Recreation 
MRE-Meal Ready To Eat
OCONUS-outside of the Continental United States
OHA– Overseas Housing Allowance
OPSEC– Operational Security
OTS – Officer Training School
PCM-Primary Care Manager
PCS– the permanent change of station
POC– Point of Contact
TDY– temporary duty
TMO – transportation management Office
YP – Youth Programs
If you want to educate yourself further, here is the DOD compiled list 😉
https://dacipad.whs.mil/images/Public/10-Reading_Room/03_Acronyms_Terms/DoD_Acronyms_Dictionary.pdf